'Mad Men' Season 6 Poster: Whose Hand Is Don Holding?!
Now Don… think. Think before you do anything you'll regret.
We know you didn't exactly get things right with Betty, but Megan is a different story. You love Megan. She's ambitious, and creative, and optimistic. She sings to you. Remember "Zous bissou bissou," Don? Remember? Harry remembers.
So why then, with all of this so clear, do you appear to be holding the hand of a mysterious woman in the new poster for Mad Men's upcoming sixth season?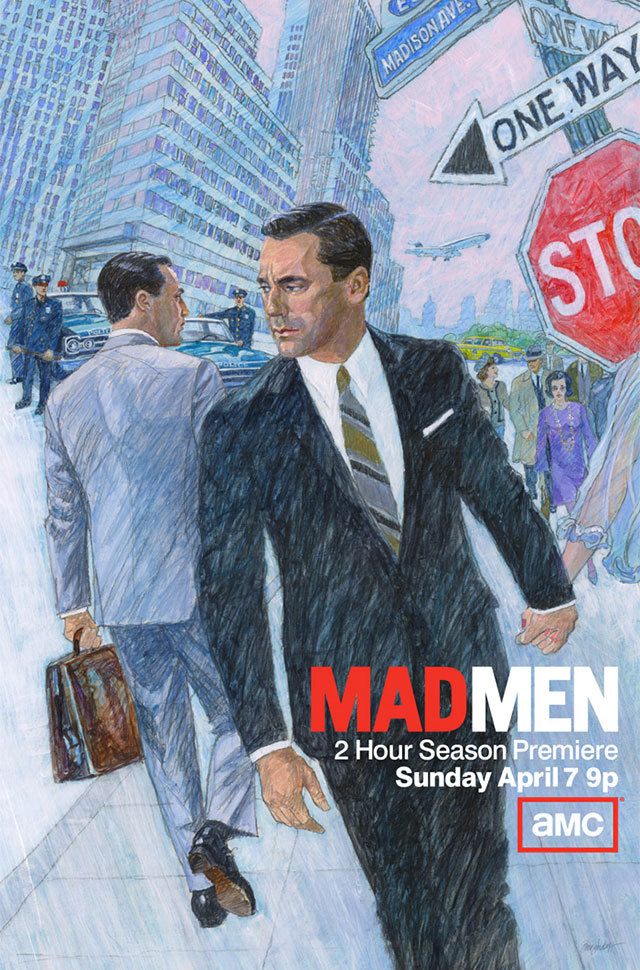 Why is it that your sinister doppelganger is peering over its shoulder towards you, as if to challenge you to conquer yourself? Or, maybe, you just have another brother your alcoholic father never told you about? What's going on with you, Dick? Do you miss Peggy? Do you feel as though you're slipping away from Sally? Does it have something to do with a big airline account?
Don't lose grip, Don. This could all end happily! Just like Breaking Bad will! Right? … Right?
Follow Michael Arbeiter on Twitter @MichaelArbeiter
[Photo Credit: AMC]
---
You Might Also Like:


8 Male Stars With Tramp Stamps


15 Stars Share Secrets of their Sex Lives (Celebuzz)