10 Things You Should Know About the 'Mad Men' Season 6 Premiere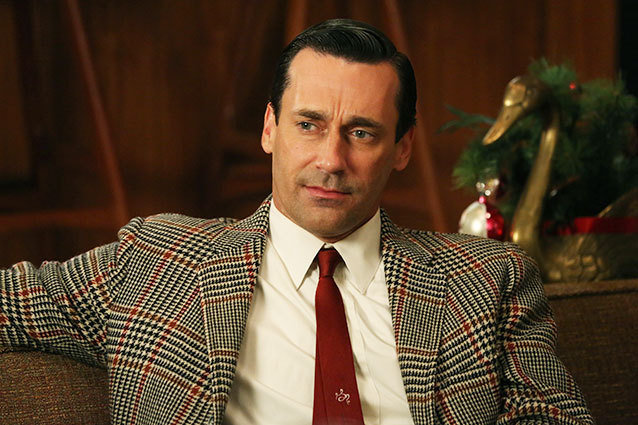 Matthew Weiner, the genius behind Mad Men, is as scary and crotchety as a crypt keeper when it comes to spoilers about his beloved show, which returns to AMC this Sunday. So, if I shared with you any of the actual plot developments he would probably come and gnaw on my neck like one of his network neighbors on The Walking Dead.
I won't do that and the surprises are worth keeping under wraps, but here are a few things you should know before watching. (And, if you are as spoiler phobic at Weiner, maybe you should go read about Jon Hamm's endowment instead.)
RELATED: What Is This 'Mad Men' Season 6 Party All About Anyway?
1. There isn't too big of a jump into the future. Past seasons have skipped between six months and a year over hiatus, but this time it's not so long. We know there has been some lag between seasons, but the shift seems negligible.
2. Don and Megan visit Hawaii. We all saw the pictures of the two of them on the beach and we finally figure out what they were doing in the 50th state.
3. There is a wedding and a funeral.
RELATED: 'Mad Men' Season 6: Who Is Going to Die?
4. Don is reading The Inferno — and considering his mood (and the mood of the episode) is often determined by the media he is consuming, that should give you a hint of what we're dealing with.
5. There is a lot of talk about reefer.
6. Peggy, who has been so dowdy in seasons past, has killer hair this year. Still, there is one hat that puts her new 'do to shame.
7. Speaking of hair, the men are sporting lots of facial hair this time out. Look for beards and mustaches on some of your favorites.
8. There is side boob, and several shots of shirtless Jon Hamm. 
9. We discover Don only paid $75,000 for his Upper East Side apartment. Do you know how much that would be worth today? Sally, Bobby, and Baby Gene are probably still dining out on that money!
10. It's good. It's really, really good.
Follow Brian Moylan on Twitter @BrianJMoylan
[Photo Credit: Michael Yarish/AMC]
---
From Our Partners


Hayden Panetierre Bikinis in Miami (Celebuzz)


Every Jurassic Park Dinosaur Ranked From Best to Worst (Vulture)