New 'Mad Men' Season 6 Promo Promises an Affair to Remember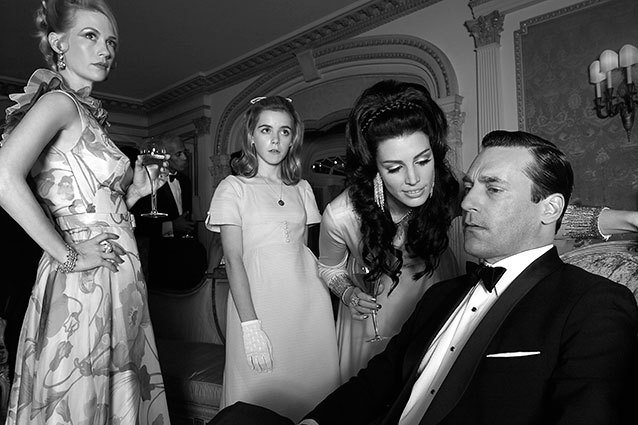 Matthew Weiner, the creative mastermind who has kept Don Draper in whiskey and Lucky Strikes for all these years on Mad Men, is notoriously tight lipped about the details of the show before it airs. So, then how the hell do you advertise Season 6, which starts April 17? With a very cryptic promo like the one below. 
With some jazzy music and some black-and-white party pictures (PS — love skinny Betty Draper's dress!), the ad tells us that "You're invited to the affair of the year." So, what word are we all going to fixate on? The use of "affair" of course. Last year the season ended with Don getting his wife Megan an acting job and then walking away from her which, to many viewers, seemed like code that he was walking away from his relationship with Megan. And now there's going to be an "affair"? It doesn't say "party," it doesn't say "shindig," it doesn't say "vow renewal ceremony that you only see on reality TV shows." It says "affair." Get ready everyone, the speculation starts now. 
Follow Brian Moylan on Twitter @BrianJMoylan
[Photo Credit: AMC]
---
From Our Partners:


Justin Bieber Celebrates 19th Birthday, Loses His Pants (Vh1)


60 Celebrity Bikini Bodies: Guess Who! (Celebuzz)