'Made in Jersey' Is the First Victim of the Fall Season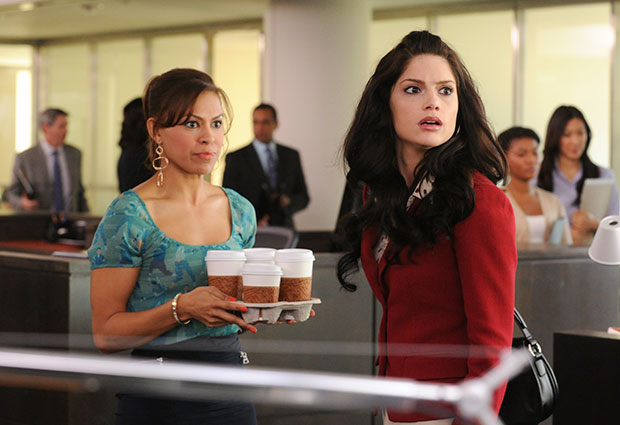 It can continue to be in Jersey, but it looks like Made in Jersey is no longer going to be made. There have been several reports that CBS has pulled the show from its schedule, and will no longer be shown on Friday nights. Undercover Boss will replace the awful tough-Italian-lawyer-using-her-street-smarts-to-defeat-the-stuffed-Manhattan-suits-and-make-jokes-about-accents-and-hair-and-animal-prints drama starting in November. It hasn't been officially canceled, but the writing is on the wall of the Olive Garden in a strip mall somewhere near Franklin Lakes. It might have been written by Caroline Manzo. CBS confirmed to Hollywood.com that Made in Jersey show has been pulled from the fall schedule.
That makes Made in Jersey the first show to get the axe this fall season. You dodged a bullet, Partners and The Mob Doctor. And congrats to everyone who had this in your office pool of which show will be canceled first. Wait, mine is the only office with that pool? Come on!
Follow Brian Moylan on Twitter @BrianJMoylan
[Photo Credit: CBS]
More:
The Ax Factor: 'Made in Jersey' Bombs, Three NBC Shows To 'Go On,' Fuhgeddaboud 'Mob Doctor'
Should You Watch 'Made in Jersey' Tonight? Maybe You Should