Maggie Smith Has No Interest in Watching 'Downton Abbey'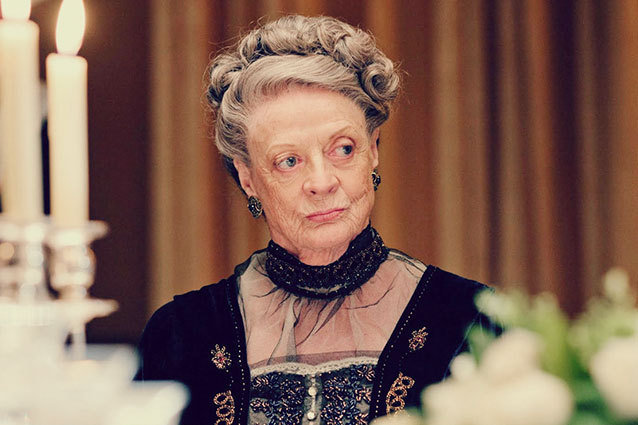 Public television time capsule Downton Abbey is possibly the most-watched English-language television show in the whole darn world. It's a monster hit both in its native UK and here in the colonies. But there is one person who has no interest in watching the show, not even for a second: star Maggie Smith.
The Oscar, Emmy, and Tony winner (how are we going to get this great dame a Grammy to complete the EGOT?) has never watched the program, and doesn't intend to until it's over. And she might not even watch it then. That's what she tells 60 Minutes, which is airing an interview with the actress — perhaps the most recognizable and popular on the show — on Sunday just before its third season finale on PBS.
RELATED: 'Downton Abbey' Season Four Scoop: The Dowager Returneth!
According to Magz (that's what all her friends call her) she would agonize too much over her own performance, so she doesn't like to look at how the episodes turn out. But how will she know what happens to Bates and Anna? Or poor gay Thomas who almost got himself fired? She's not too worried. She has better things to do, like polishing all those awards she keeps winning.
Follow Brian Moylan on Twitter @BrianJMoylan
[Photo credit: PBS]