Maksim Chmerkovskiy Is Quitting 'Dancing with the Stars' After 15 Seasons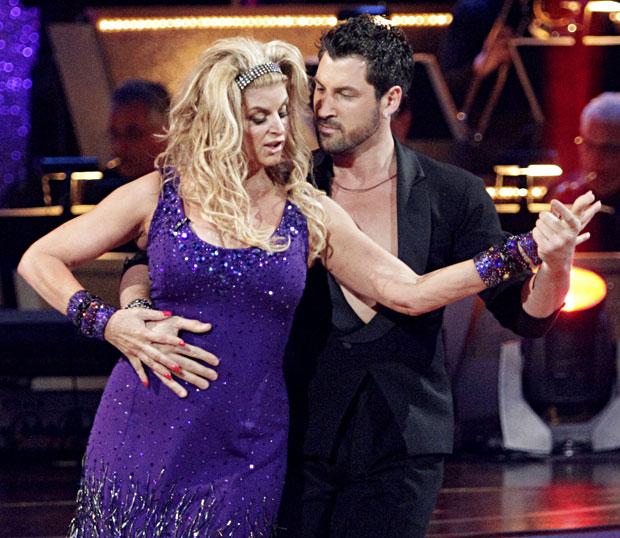 It's almost time for Maksim Chmerkovskiy to turn in his dancing shoes… for Dancing with the Stars, that is. The 32-year-old professional dancer has decided that he is done with his DWTS gig after his contract expires, his rep tells Hollywood.com. It expires in 2014, two more cycles after the star-studded season (for which he re-teams with Kirstie Alley), which premieres on Monday.
"What else do I have to do there after 15 seasons?" Chmerkovskiy tells the New York Post. "It makes total sense. The audience can't expect for me to want to stick around, and the producers can't expect for me to want to stick around."
Chmerkovskiy shares that many of the show's dancing experts are getting upset that the spotlight always falls on their celebrity partners. "Essentially, 80% of our job is to give somebody another push in their career," he says. "Or we make them into likable characters. But at the end of the day, they go off and they better themselves.
So what is Chmerkovskiy going to do after his contract comes to an end? He wants to dabble in acting, and has already landed a lead role in a movie, the title of which has yet to be revealed. He begins filming the romantic comedy in January, and plays the role of a Latin dancer. "I never thought I was ready," he says. "Then I had a whole day of reading with the director and casting director, and I enjoyed it so much! I caught the bug, as they say. This is something I really want to do."
After Chmerkovskiy, the show will still go on. "I am not thinking that with me leaving, the show will go off the air or anything," he says. "Like my dad said, 'There are no irreplacable people.' I wish them the next 50 years of success. But I have to do something else. I need to move on for me."
"He really owes Dancing with the Stars everything," his rep tells us. "If it wasn't for them, he wouldn't be where he is today and he is very grateful for the opportunities he has achieved while being part of the show."
Follow Lindsey on Twitter @LDiMat.
[Photo Credit: ABC]
More:
Let's Judge the 'Dancing with the Stars: All Stars' Couples
Who Will Win 'Dancing with the Stars: All Stars'? Readers Decide!