'Malcolm in the Middle' Reunion: Careful! It's Walt! — PICS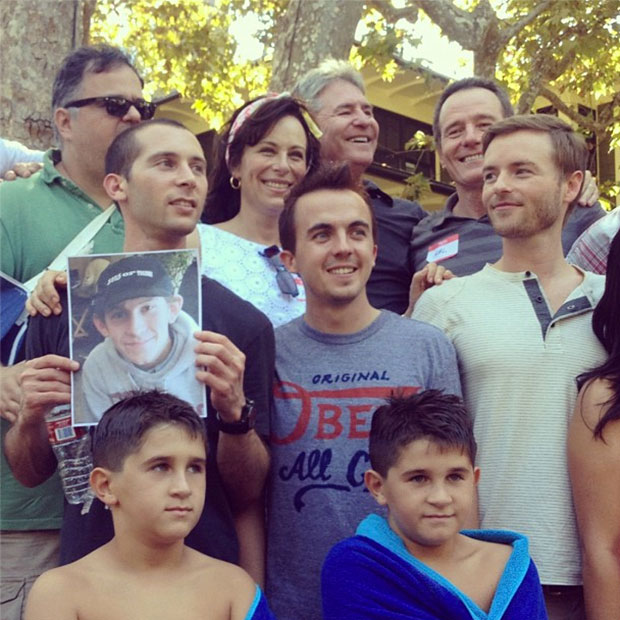 You know those moments when you watch Breaking Bad's Walt murder, toss pizzas, and do other generally terrible things and you wonder, how in the world is this the same man who played Malcolm in the Middle's goofy dad Hal?! Well, as it turns out, seeing Bryan Cranston alongside the rest of the cast six years after the FOX comedy wrapped is still unsettling.
But thanks to former child star-turned-fictional child spy-turned-race car driver Frankie Muniz, we got to see the dysfunctional family (mostly) all grown-up. And perhaps it's the fact that, from certain angles, Muniz looks like he could be Aaron Paul's long-lost, shorter cousin, but looking at the family reunion pic, I can't help but feel the urge to protect Erik Per Sullivan's Dewey from paternally forced tequila shots. [Shudder]
Below, see new pics of the cast, which includes Cranston, Muniz, Jane Kaczmarek, Christopher Kennedy Masterson, Justin Berfield, Sullivan, and James and Lukas Rodriguez.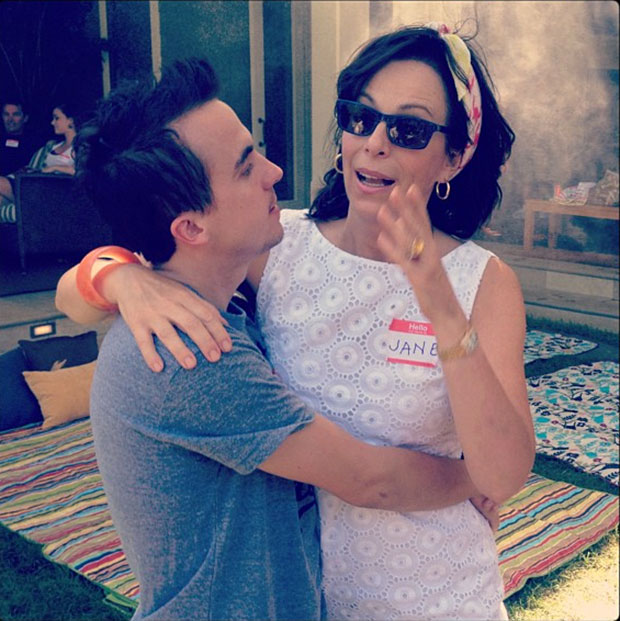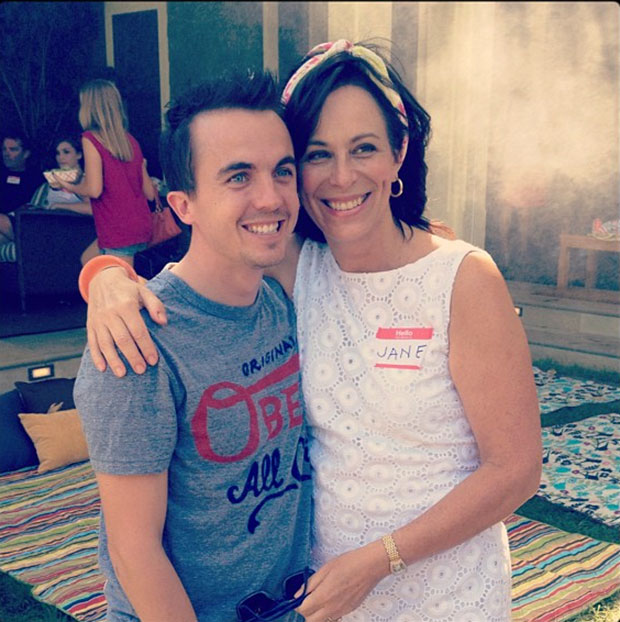 Follow Kate on Twitter @HWKateWard
[Image Credit: Instagram/Frankie Muniz]
More:
Bryan Cranston: "I Know How Easy It Is to Lose Control and Kill Someone
TV Tidbits: Bryan Cranston Trades New Mexico For New York