Mariah Carey Joins 'American Idol'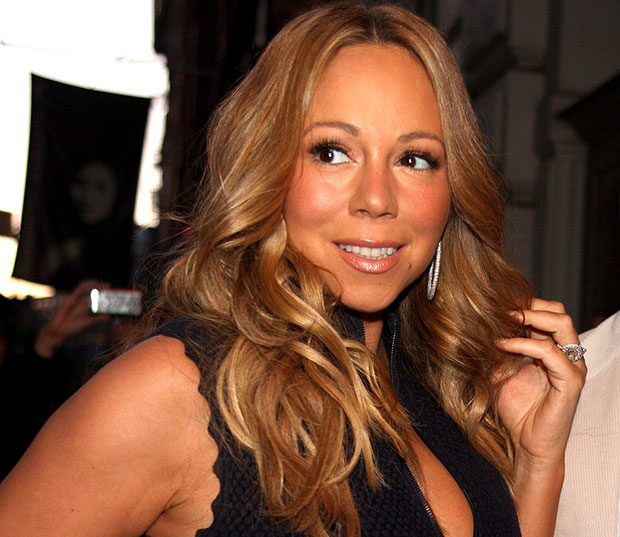 It's Mariah! During the executive panel portion of Fox's TCA presentation, network exec Kevin Reilly confirmed the news that R&B singer Mariah Carey would be joining Season 12 of American Idol as a judge, replacing one of the slots left by departing celebs Jennifer Lopez and Steven Tyler. (Rumors swirling about Randy Jackson's departure are still unconfirmed.)
"It's the biggest recording artist than any of these shows have ever had. It's an artist many contestants have tried to emulate," said Reilly before introducing Carey, who spoke to the panel attendees over the phone.
"Thank you! Yay! I'm so excited to be joining Idol," said Carey on the phone. "First of all, I wanted to be there today and I wish I could have been there today to tell you, but this just happened real quickly. I can't wait to get started in a couple months. Everybody have a great TCA and I will see you in January!"
In an official press release sent to Hollywood.com by Carey's rep, the musician adds: "As a singer, songwriter and producer, it's going to be fun and rewarding to help find new talent and give back with American Idol. I'm currently in the studio working on my new album and its first single, 'Triumphant,' which will be out early next month. I can't wait to channel my creative energy as a part of this show which is a massive global phenomenon."
Carey has long been on the shortlist of celebrities rumored to join Fox's powerhouse singing competition, even appearing to be in consideration back when Paula Abdul left the program in 2009.
"We are proud to have one of the world's greatest-ever female singers join our show," said Idol creator and executive producer Simon Fuller. "Mariah defines the word 'Idol' and will inspire every singer that has the honor of performing in front of her."
[Photo Credit: WENN.com]
More:
'Idol' Intervention: Charlie Sheen 'Genuinely Interested' in Judging
Charlie Sheen on 'Idol': 'I Could Give These Kids Guidance Without Leading Them to Suicide'