Mariah Carey on 'American Idol': 10 Reasons She's the Most Qualified Judge Yet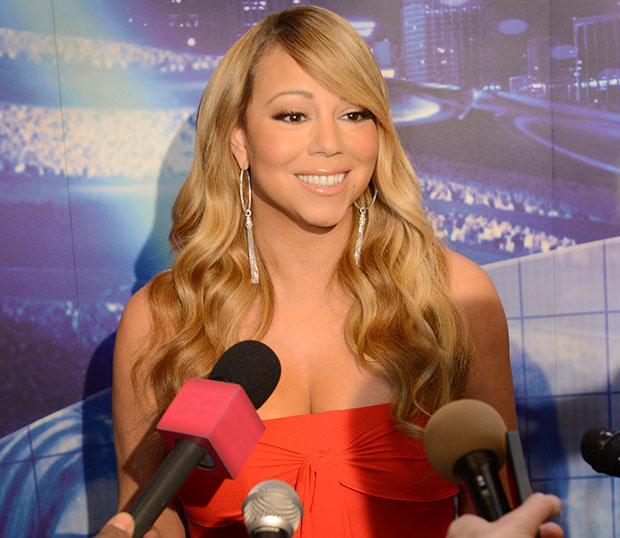 Season 12 of American Idol hasn't begun to air yet, and we already know what to expect: namely, cat fights and competing egos at the judges table. Since Idol's massive judges shakeup in Season 10 — when they introduced superstars Steven Tyler and Jennifer Lopez to the mix (a change that was foreshadowed by Ellen DeGeneres' replacement of Paula Abdul and Kara Dioguardi's stints as judge) — the judges themselves have demanded more attention. And this season, with Nicki Minaj, Keith Urban, and Mariah Carey joining Randy Jackson, we have more star power squeezed behind the desk than ever before. But, we also have one of the most qualified judges to date.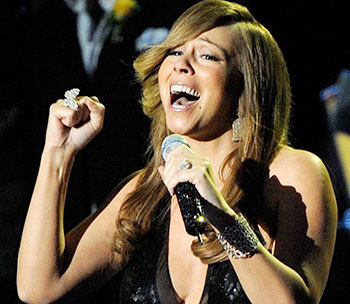 While Lopez, Tyler, Urban, and Minaj (Minaj to a lesser extent) have had long and successful careers as performing artists, none of them have seen the same commercial success or know the industry as inside out as Carey. Today, with her cradle-robbing marriage to Nick Cannon and ridiculously named twins (I will never get over Monroe and Moroccan) taking center stage in the media, it's easy to forget that Carey is one of the most talented and ubiquitous R&B artists of all time.
With that in mind, here are 10 reasons why Mariah is actually qualified to be a judge on a singing competition reality show.
1. Her talent is indisputable. Carey is notable for having a voice with a five octave range, a feat accomplished by few. The current world record for vocal range is eight octaves. Carey beats out her The Voice counterpart Christina Aguilera in this regard — her range is "only" four octaves.
2. She is no studio-produced songbird, Carey's vocal talents translate to the stage. A New York Times review of one of Carey's first arena concerts, in 1993 at Madison Square Garden, states, "Although rock concerts aren't known for precise intonation, she sang with startlingly exact pitch." So if Mariah tells a contestant he or she is "a little pitchy," you know you can trust her.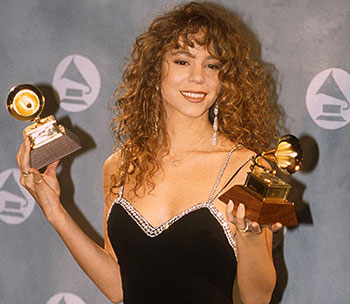 3. She's got the awards to back up her talent. Carey has been nominated for 34 Grammy awards and has taken home the trophy five times (in 1991 for Best Female Pop Vocal Performance and Best New Artist, in 2006 for Best Contemporary R&B Album, Best R&B Song, and Best Female R&B Vocal Performance). Carey also has 11 American Music Awards and 31 Billboard Awards to her name.
4. Speaking of Billboard, Carey rules the charts. Here are her impressive stats: – She holds the record for most weeks at No.1 — in 1995 and 1996, her single "One Sweet Day" held the top spot for 16 weeks.
– She has had 27 Top 10 singles, the second-most of any female artist (behind Madonna), and is tied for the sixth most overall (with Janet Jackson and Elton John).
– Carey ranks only behind The Beatles in No. 1 singles (she has 18, they have 20).
– She is tied with Elvis for the most cumulative weeks at No. 1 with 79 weeks. 5. Carey is the second-highest-selling female artist of all time, with a reported 200 million albums sold worldwide. While bands such as The Beatles, Led Zeppelin, and Queen as well as male artists like Elvis Presley and Elton John beat Carey's number, only one lady surpasses her in album sales. And that lady, my friends, is Madonna.
6. She's more than just a vocalist. Carey writes and produces the majority of her songs.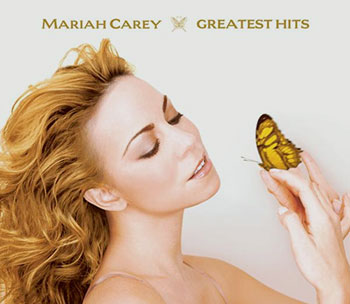 7. Carey was included in the lineup for the first ever VH1 Divas Live concert in 1998. While the participants in the past few years have been less impressive, Carey's lineup included Céline Dion, Gloria Estefan, Aretha Franklin, and Shania Twain.
8. She knows the biz inside out. Carey was married to Tommy Mottola, the former head of Sony Music Entertainment and Columbia Records, for four years (1993-1997). It's safe to say that during this time Carey was privvy to information about the inner-workings of the music biz that very few young stars know.
9. "All I Want for Christmas Is You" is the most-downloaded holiday song ever. It has sold 2.1 million copies in America alone, while the album it's on, Merry Christmas, has sold nine million copies worldwide.
10. She has amazing hair. It's so big, and full of music industry secrets!
Follow Abbey Stone on Twitter @abbeystone
[Photo Credit: Frank Micelotta/FOX; Peter Heimsath/Rex USA; WENN]
More:
How to Ace 'American Idol' Auditions: Lessons From The Top 12 Alums
'American Idol' L.A. Auditions: Do You Spot a Future Star? — Behind the Scenes VIDEO
'American Idol' Promo Chooses Inspiration Over Nicki-Mariah In-Fighting

Craziest Celebrity Swimsuits (Celebuzz)