Mark Wahlberg on the 'Graham Norton Show' — Drunk or Obnoxious?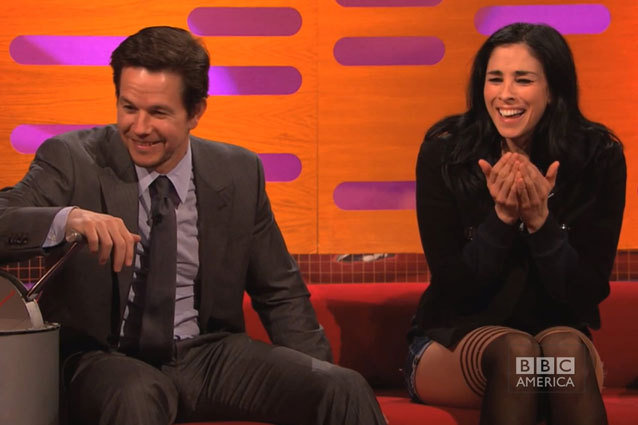 Mark Walhberg was a guest on the British talk show The Graham Norton Show Friday night, where he talked about his upcoming appearance on the Oscars, where he will be presenting an award with his Ted costar. Nope, not Mila Kunis, but rather the profanity-laced teddy bear.
RELATED: An R-rated Oscars? Mark Wahlberg and CG-enabled Ted to Present at the Show
And if you think that's weird, check out this clip from his appearance — with fellow guests Sarah Silverman and Michael Fassbender — where he appears to either have had a couple of drinks to loosen up before participating in one of the talk show's regular segments, or he's just in a combative mood. Drunk or obnoxious? Check out the clip and decide. Either way, we can't wait to see what kind of crazy antics the actor and his furry friend will get up to at the Academy Awards ceremony, which airs on Sunday, February 24 at 7 PM ET/4 PM PT on ABC.