Mark Wahlberg's Mom Is Our New Favorite Reality TV Star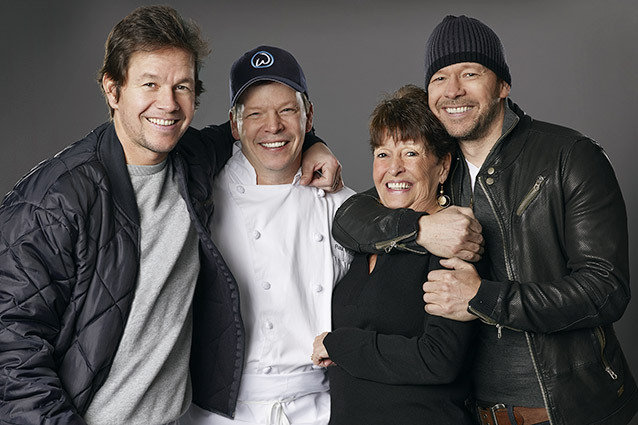 A&E Network
Look who's outshining her famous sons every week on A&E.
Viewers tuned into Wahlburgers because of the famous names behind the show's titular Boston burger joint. But we're staying because of the Wahlberg family's fierce and loving matriach Alma. Donnie and Mark may be key investors. Her chef son Paul may run the kitchen. But it's Alma who rules the roost. They adore her. We adore her.
Alma's no Real Housewife. She raised nine kids on welfare in Boston's Dorchester neighborhood. And we can see how she managed it. She's got a habit of imposing her will on her boys, even if they resist. She hires Paul an assistant and gets her started without his permission. She knows she's always right, he just has to come around to it. She puts Donnie's new girlfriend Jenny McCarthy to work in the kitchen as soon as she walks into her house. And Alma's sons are forever arguing with each other over who is mom's real favorite.
With her raspy voice and thick Boston accent, Alma's constantly letting her will be known. It's no secret that the boys were wild in their youth, and they make frequent mention on the show of her regular trips to collect them from hospital or, on occasion, jail. But now they're older, wiser, and totally devoted to the woman who stuck by them. And, despite their fame and forture, she's still keeping them in line.
A&E has already ordered 18 more episodes of Wahlburgers. Have you been watching and loving Alma as much as we do?