Martin Short and Paul McCartney Will Return to 'Saturday Night Live'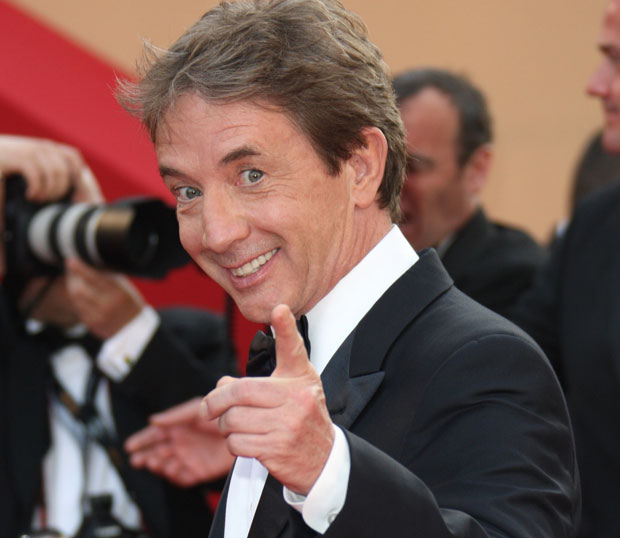 Saturday Night Live is bringing back a sketch comedy veteran for its 2012 Christmas episode: NBC has confirmed that Martin Short is scheduled to host the late night series on Dec. 15, potentially gifting the world with the next Schweddy Balls — or even "Dick in a Box."
How much would you pay to watch the actor don some gay apparel (that means sketchy facial hair and a silk shirt, obviously) for the next instant classic Christmas jam? (A lot. We'd pay a lot. Especially if he wore the Jiminy Glick fat suit too.)
Assuming the Mayans are right, Lorne Michaels is planning on going out with a bang, as he's chosen former Beatle Paul McCartney as Short's musical guest. It'll be McCartney's fourth time on SNL and Short's third time hosting — the comedian was a regular on the show's tenth season.
If the one or two holiday-themed sketches SNL will gift us on the 15th aren't enough for you, the annual SNL Christmas special, which mines the show's archives for the best yuletide skits from Christmases past, is airing Wednesday, Nov. 28 at 9 p.m. on NBC.
Saturday Night Live airs Saturdays at 11:30 p.m. on NBC.
[Photo Credit: Lia Toby/WENN]
More:
Jamie Foxx Will Return To Late Night Sketch Comedy To Host 'SNL'
Cory and Topanga Are In! 'Girl Meets World' Pilot Nabs Danielle Fishel, Ben Savage
Wyatt Cenac To Leave 'The Daily Show'

Jennifer Lawrence Bikinis in Hawaii: Her 15 Sexiest Pics

Beaten, Bloody Gabriel Aubrey After Fight With Halle Berry's Fiance: Shocking PICS