Coulson Lives! Marvel's 'Agents of S.H.I.E.L.D' Teased in 2 New Clips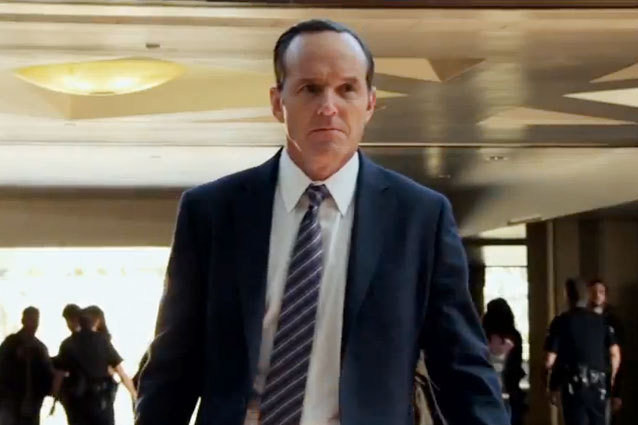 Well that didn't take long: following ABC's announcement that their new series with Marvel Studios Agents of S.H.I.E.L.D. was picked up on Friday, two clips arrived on the Internet to at least temporarily satiate the unquenchable thirst of comic book nerds and TV fans everywhere.
Following the release of a 7-second video (also below), a larger TV spot showing all the action, perhaps a wee bit of adventure, and the hashtag "#CoulsonLives" premiered during Sunday night's Once Upon a Time season finale. Considering what happened to Coulson in the film, somebody's going to have some explainin' to do.
The series stars The Avengers' Clark Gregg, reprising his role as Agent Phil Coulson, and ABC touts the new show as a continuation of last summer's mega-blockbuster film. The tagline promises much of the same, stating "The saga that began with Marvel's The Avengers continues on television." For those of you that can't wait for the series, the following clips will have to do for now:
Looking forward to Agents of S.H.I.E.L.D.? Let us know in the comments.
Follow Alicia on Twitter @alicialutes
More:
Marvel's 'Agents of S.H.I.E.L.D.' Coming to ABC This Fall
What if 'Men in Black,' 'S.H.I.E.L.D.', 'Star Trek' Were Real?
'Iron Man 3' Has 42 Iron Man Suits? We Design a Few More
---
From Our Partners:


Watch Justin Bieber Attacked in Dubai (Celebuzz)


33 Child Stars: Where Are They Now? (Celebuzz)