Matt McGorry Spills 'Orange Is the New Black' Scoop at 'Don Jon' Premiere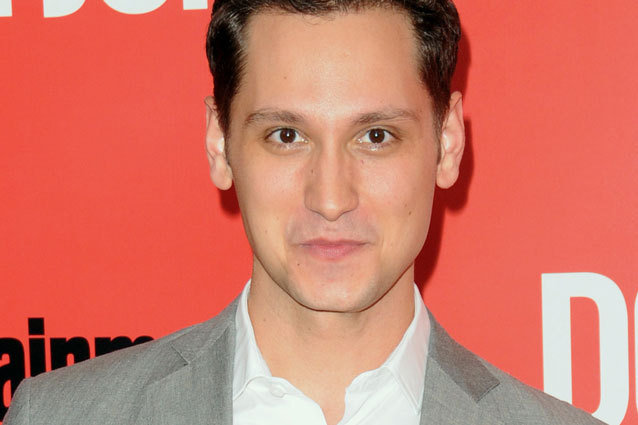 WENN
There's not much in the way of decent guys in Netflix's hit dramedy series Orange is the New Black. Between Pornstache's general grossness and Healy's rampant sexism, the Y chromosome is pretty darn tainted. The one clear standout, prison guard John Bennet, is definitely the frontrunner for the "dude of the year" award at Litchfield Women's Prison. Matt McGorry plays Bennet, the sweet and naive guard with a major crush on one of the inmates, with the right mix of vulnerablitiy and doe-eyed cuteness. We met up with McGorry (who was just as sweet in real life as he is on the show) at the New York Premiere of Don Jon where he dished about Orange is the New Black's  surprise success and gave some hints about the upcoming season.
When asked if he expected the show to become everyone's new binge-watching addiction, Matt said: "I was not prepared. My girlfriend seemed to think she knew that would be the case, she called it that BuzzFeed would write something about me and it really took me by surprise. I didn't want to enter with any kind of expectations, I feel like the odds are never in your favor in that way, so I just feel very fortunate that it ended up turning out that way. I knew the material was great, and the acting was great, and I knew I loved being there every day, but you really have no idea when you're in it. You know, there's no way to predict." It's that brand of humility that makes McGorry such a likable part of the show. McGorry also confirmed that he would definitely be coming back for Season 2.
When asked what would be the one thing he would never give up McGorry replied with the only answer that makes any locgical sense: "Um, probably ice cream." See, told you he was sweet.
Reporting by Alexa Smail
More:
The Best of Taystee in 'Orange is the New Black'
'Orange is the New Black' Exists in the Same World as 'Community'
'Orange' is the New 'Lost'
---
From Our Partners:


A Complete History Of Twerking (1993-2013) (Vh1)


20 Grisliest TV Deaths of 2012-2013 (Vulture)