Is Maya Rudolph's Pregnancy the Final Nail in the 'Up All Night' Coffin?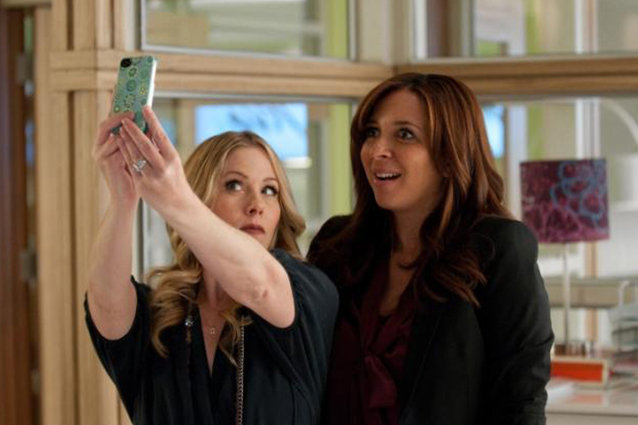 In a show that centers around the chaotic upbringing up a little baby, could another baby spell the end for NBC show Up All Night?
It sure seems that way, following the report from The Hollywood Reporter that one of the show's stars, Maya Rudolph, is pregnant. This will be the fourth child for the delightful couple that is Rudolph and her movie-making husband Paul Thomas Anderson. Hollywood.com has reached out for comment, but had not heard back at the time of publication.
RELATED: Up All Night Will Film One Multi-Camera Episode
This recent development has caused television critics to ask (for not the first, or likely the last time): should Up All Night just call it quits already? In the past few months, the show has faced an incredible number of roadblocks on the way back to the small screen.
First, creator Emily Spivey and showrunner Tucker Cawley left, forcing NBC to find a new showrunner in Linda Wallem. Tasked with retooling the show, creative changes to overhaul the series were set in motion; including a dramatic shift in format (from single-camera to multi-camera show), complete with live studio audience.
NBC decided to hold production for three months (December to February), with a plan to shoot five episodes in the new format upon return. But that plan was thrown out the window recently, with the new course of action including a single episode in the new format. At least, that was the plan until now.
RELATED: Up All Night Shake-Up 'A Bit of An Experiment' Says NBC Boss
Because the show was thrown another wrench when Christina Applegate decided to cut the cord and said sayonara to the series. And while Rudolph and the series' other main star, Will Arnett, are still technically under contract on the show, it seems as though it might be time to put the show out to pasture.
RELATED: Christina Applegate Leaving Up All Night: What's Behind Her Exit?
For the non-behind-the-screen nerds, right now is a key time for folks who work on television series, as over 100 broadcast pilots are currently being cast and staffed for the upcoming season (and its said that CBS and ABC are both hell-bent on getting Arnett involved in future series). Therefore, if a decision isn't made on the show's fate soon, Arnett, Rudolph, and everyone else will miss out on opportunities to move on. And if you weren't sure already, let us confirm it for you: jobs in television are hard to come by!
Missing out on the critical season for television's future will mean some great and talented people might end up jobless in the coming season. If NBC has any compassion at all, an exit strategy for the staff of Up All Night should be at the top of their to-do list. Sometimes the smartest move is to know when to call it quits. 
What do you think of the show's cavalcade of drama? Is it time to give up the hunt for Up All Night's success? Let us know in the comments!
[Photo Credit: NBC]
Follow Alicia on Twitter @alicialutes.
---
From Our Partners:

Kate Upton Bares All in Nothing But Body Paint: Video (Celebuzz)

Bradley Cooper Dancing Is Surprisingly Awkward, Sweaty (Vh1)