Meet Tammy Zero: Ron Swanson's Mom Cast for 'Parks & Recreation' Season 4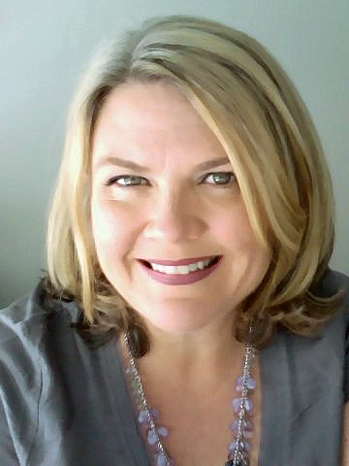 It is a strange—somewhat unsettling, but ultimately mystifying quandary: who were our heroes before they rose to prominence? Often, we forget that the people we admire most, the strongest and bravest figures of our time, were in fact once children. With parents. What would it be like to be able to meet their parents? To see what kind of boundless force molded the smouldering dynamite to form these industrious titans? Well, we're getting a rare opportunity to do just that. And what's more, we're not just meeting the parent of any standard hero. We're meeting the mother of Ron "F**king" Swanson, and she'll be played by writer/actress Paula Pell.
For those of you who aren't fans of Parks & Recreation (who for some odd reason kept on reading throughout the above nonsense), Ron Swanson is the government-hating, bacon-devouring, mustachioed superhuman who runs the Parks and Rec department in Pawnee, Indiana, and he's played by the legendary Nick Offerman. Over three seasons, we've gotten a few insights into his life. We met his second ex-wife Tammy (Megan Mullally), the sadistic, conniving librarian. We recently got news that this season, we'll be meeting his first ex-wife, also named Tammy (and also evil incarnate), played by Patricia Clarkson. And finally, it is official: we will be meeting Ron Swanson's mother; yes, she's also named Tammy.
Over the past ten years, Pell wrote for Saturday Night Live and 30 Rock. Although primarily a writer, she also acted in both series (playing Paula Hornberger, wife of Scott Adsit's Pete on 30 Rock), and she appeared on The Colin Quinn Show and several Funny or Die skits. For someone without an avalanche of onscreen experience, Pell has expert comedic timing and is a strong character actor. The most curious part of the casting is not her experience, but her age. Pell and Offerman are approximately the same age, so it's implicit that a good deal of makeup will be applied to the actress. Still, Pell's Tammy will have had to be a pretty young mother, which might come into play in the rearing of the demigod that is Ron Swanson.
And so, all the pieces of the Tammy puzzle, introduced early on in the series' run as a one-off joke that became a defining point of Swanson's indestructible character, will be put into place. We scorned Tammy 2. We will be haunted by Tammy 1. And now, we shall be graced with Tammy Zero. It's a great time to be alive.
Source: TVLine