Meet 'The Next' Mentors! A Jonas, a Lunatic, and a Lucky Girl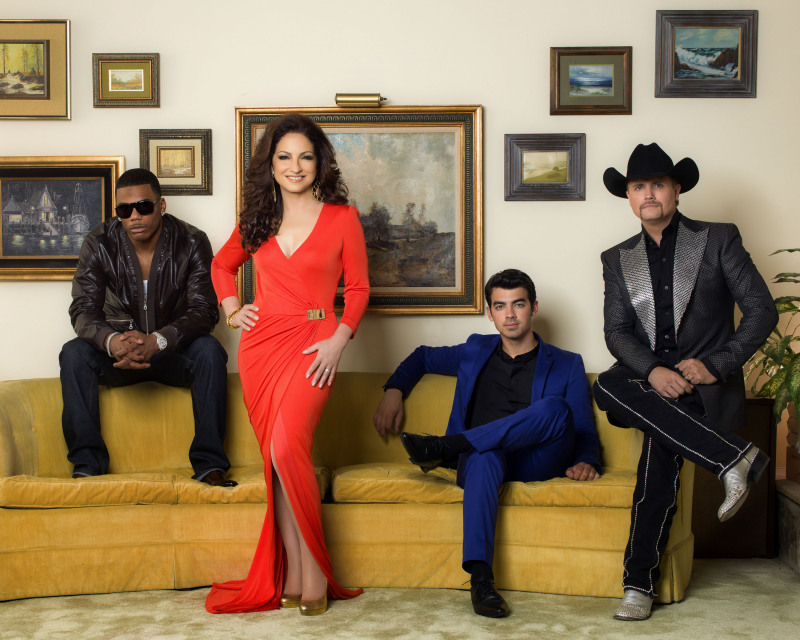 While The CW has made little mention of which musical icons will play the role of mentors on its new singing competition show The Next, the series' official Facebook page has taken it upon itself to flaunt the lineup. The Next's versatile foursome of mentors will include Joe Jonas, Gloria Estefan, Nelly, and singer/songwriter John Rich.
There is a wide range of musical genres in this group: pop, Latin pop, rap/hip-hop, country music, Christian rock, and other varieties are covered by the wrists, who range in age from 22 (Jonas) to 54 (Estefan). This degree of versatility will allow quite effectively for up and coming performers to attune themselves to the song style most appropriate for their talents and interests.
This follows recent appearances on Glee for Estefan, on Hot in Cleveland for Jonas, on 90210 for Nelly and a recent season of The Celebrity Apprentice for Rich.
The Next premieres on Thursday, August 16, at 9 PM ET.
[Photo Credit: Kevin Lynch/The CW]
More:
Mariah Carey Joins 'American Idol'
TV Tidbits: Seth Meyers Developing New Comedy, 'Once Upon a Time' Casts Captain Hook
TV Tidbits: Joe Manganiello Heats Up 'How I Met Your Mother'