Cool Britannia: Why the Mercury Prize Matters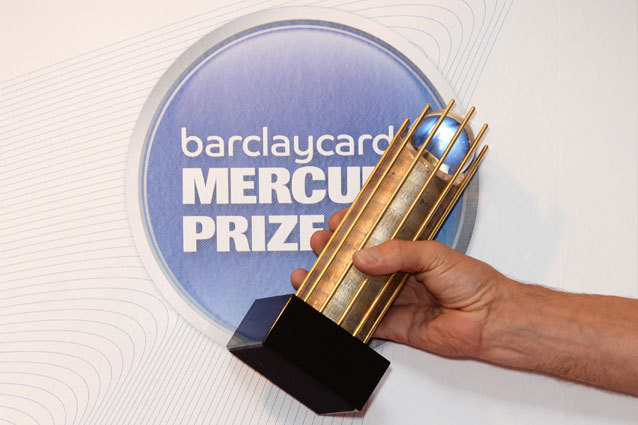 Dave J Hogan/Getty Images
Ah, the coveted Barclaycard Mercury Prize, where David Bowie and post-dubstep trailblazers you have never heard of pile in next to Arctic Monkeys for a televised extravaganza (ok, a televised gig in a room, where drunk industry people are eating meat and potatoes).
So what's it all about? Well, in theory, it's an indie-leaning prize for Album of the Year. Yep –that's basically it. No 'Most Charismatic Baby In A Music Video'. No 'Most Dynamic Slut Drop'. It's all about the music. One album of it. The best album, ever (this whole year). David Guetta and Psy do not feature – it's a more chinstroking affair, accompanied by lots and lots of whingeing.
In typical Brit style, we love to hate the Mercury Prize. Even if you win, you can't REALLY win. Every year the shortlisted nominations are greeted with much mewling and sniveling about the lineup and this year is no exception (YAY! Let's have a good old moan up!).
As in, 2013's Albums of the Year shortlist is great…if your favorite ice cream's vanilla, your favorite dog is a golden retriever, your favorite cerea- you get the idea (you're boring, not an idiot!).
The best bit is, you can be a dad who likes Pavement, a blogger who only likes Slayer and cats with dwarfism, or Katy Perry's biggest fan (maybe). A colorful tapestry of impossible-to-please music lovers hating on this prize, while secretly rooting for the indie bedrock at its core is what makes Britain – and this prize – great.
Here are the contenders.
Arctic Monkeys: AM
David Bowie: 'The Next Day'
Disclosure: Settle
Foals: Holy Fire
Jake Bugg: Jake Bugg
James Blake: Overgrown
Jon Hopkins: Immunity
Laura Marling: Once I Was An Eagle
Laura Mvula: Sing To The Moon
Rudimental: Home
Savages: Silence Yourself
Villagers: Awayland
Pick an artist at random and bitch about them, maybe while wearing a Joy Division t-shirt. That's the charm of the Mercury Prize: a little healthy cynicism – and a lot of pretending you know anything about the albums in question down the pub.
Nailed it.
More:
Exclusive Chat With 'Breaking Bad' Props Guy
Bikini Box Office
Triple Threat: Awesome Movie Trilogies
---
From Our Partners:


40 Most Revealing See-Through Red Carpet Looks (Vh1)


15 Stars Share Secrets of their Sex Lives (Celebuzz)