Michael J. Fox's New Comedy Series Nabbed by NBC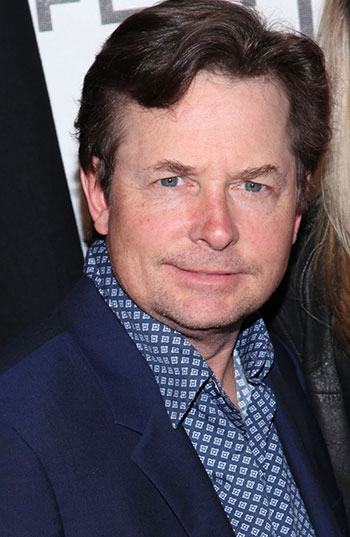 Michael J. Fox is BACK, America! And in a rarely-seen move in today's television climate, NBC has ordered the show straight-to-series, sight unseen, speaking volumes of the bidding war that reportedly took place between all the major networks. It was just three decades ago that NBC put Fox on TV and into the big time (hello, Family Ties/my childhood), and now the network has agreed to pay probably boatloads of cash to get Alex P. Keaton back on their airwaves.
Fox's built himself a team chock-a-block with comedic heavy-hitters, including writer Sam Laybourne from Arrested Development and producer Will Gluck of the fabulously funny Easy A, in partnership with Sony Pictures Television. The comedy is reportedly based on Fox's own life story, and he is also slated to star as a dad with an illness on the show. Set to film in New York City, the show will debut in the fall 2013 season.
The show is both a big get and a big risk for The Peacock, as not even a pilot has been shot yet. However, Fox is a universally-loved actor whose personal struggles off-camera have only strengthened viewers' adoration of the 80s icon. His last starring vehicle (also filmed in New York), was ABC's Spin City which won the network and Fox himself a bevy of awards. Fox famously exited that show in 2001 after a shocking diagnosis of Parkinson's Disease. The marketing gods will be going to town on this one, no doubt.
Are you excited for Fox's return to television? Will you tune into the show when it airs? Sound off in the comments below!
[Photo Credit: Andres Otero/WENN]
Follow Alicia on Twitter @alicialutes
More:
Michael J. Fox to Return to TV in Comedy About Michael J. Fox
Michael J. Fox Returns to 'The Good Wife'
'The Good Wife' Goes Full 'Boston Legal': Adds Nathan Lane to Star-Studded Lineup