Michael J. Fox to Return to TV in Comedy About Michael J. Fox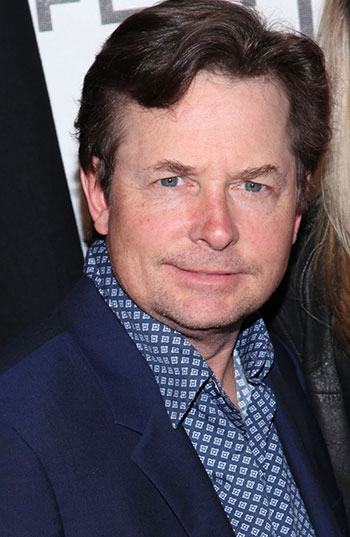 Michael J. Fox — the former Family Ties, Spin City and Back to the Future star whom I once sat two rows behind at a play — may be heading back to television in the very near future.
Vulture reports that the former Marty McFly has been spending his succisive time shopping around a single-camera comedy that would mark Fox's return to television, aimed for 2013. The project is supposedly inspired by Fox's life, although details are mum, which means that the comedy could potentially go one of two ways. It could follow Fox's professional career as a former child star, perhaps diving into the self-aware territory of Hollywood-as-fiction players Episodes or Entourage. Or it could focus on his personal life, perhaps following The Big C in presenting a lighthearted yet didactic approach to Fox's storied struggle with Parkinson's. Or it could be about hoverboards.
The show will definitely be heavy on the funny, though, given the creative team that's reportedly behind it. Director Will Gluck (Easy A) and writer Sam Laybourne (Arrested Development) are the major players working with Fox on the project, which is in the midst of a bidding war between the four majors and now awaits a pick-up for 2013-2014 development. Add it to the list!
UPDATE: Deadline reports that the project is a family comedy, with Fox starring as a father with an illness. 
Follow Marc on Twitter @MarcSnetiker
[Photo Credit: Andres Otero/WENN]
MORE:
'America's Got Talent' Tops List of 50 Most-Watched Summer Shows
Pilot Watch: Inside The Networks' 2013-2014 Development Season