Michael Kors Leaving 'Project Runway' Season 11: Auf Wiedersehen!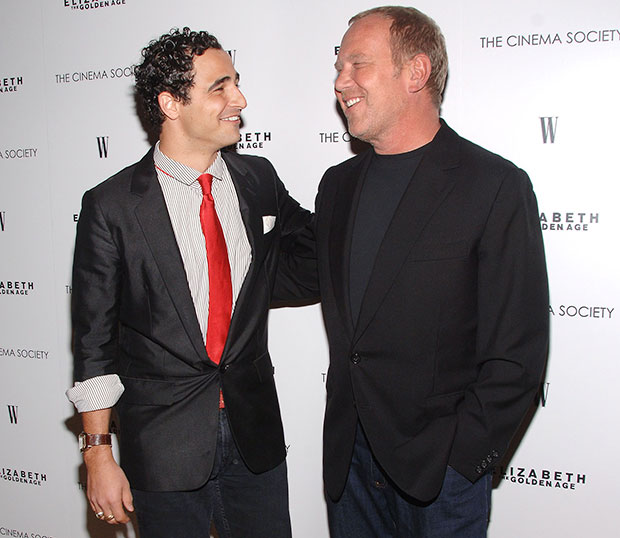 The 11th season of Project Runway is going to look very different — in the work room and on the judging panel. Lifetime announced that major changes are coming to the Heidi Klum-hosted fashion design competition for the judges and the contestants: Michael Kors is leaving the show just in time for the very first all-team edition.
The devastating news first: Kors is saying Auf Wiedersehen to his post as regular judge alongside Klum and Nina Garcia. But it's not all bad news: He'll be replaced by another well-known designer who has guest-judged the ol' PR in the past. Say Guten Tag to Zac Posen. And there's some good news in there too: Kors will be back to guest judge the finale.
As for the other big format change, it came as a surprise to the 16 designers when they showed up to shoot. According to Lifetime, they didn't find out they would be competing as teams until after production began. One can only imagine the blowout fights that will occur as the teammates struggle to stand out to the judges (and throw each other under the bus in the process).
Guest judges during Season 11 include Susan Sarandon, Bette Midler, Miranda Lambert, John Legend, Joan and Melissa Rivers and more.
Project Runway Season 11 premieres Thursday, Jan. 14 at 9 p.m. on Lifetime, with a one-hour introduction to the designers preceding it at 8.
Follow Jean on Twitter @hijean
[PHOTO CREDIT: Andrew H. Walker/Getty Images]
More:
The Project Runway Season 10 Winner Is…
Who Will Win Project Runway All StarsSeason 2?
What the Heck Happened to Project Runway?

'Jack Reacher': The Beginner's Guide To The New Tom Cruise Movie

'Les Miserables' Unscripted: Hugh Jackman, Anne Hathaway On Singing And Being Modest