Award Watch: Mindy Kaling in 'The Mindy Project'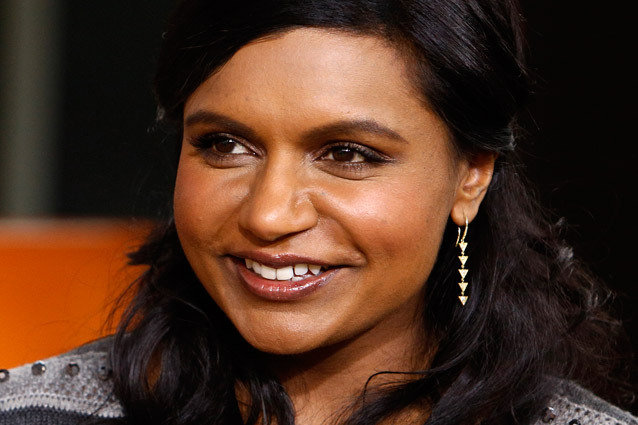 NBC/Getty
This week's episode starts with Dr. Mindy Lahiri talking to her food. Expressing her self-discipline to a bear-claw is one of many human insights that makes The Mindy Project a great comedy series. Creator Mindy Kaling was overlooked for the 2013 Emmys, but not likely for long.  She seems to be following in the footsteps of Tina Fey, who vacated a spot in the Best Actress in a Comedy Series category. Her deep connection to food is no coincidence.
What makes Kaling's character so interesting is that it seems so genuine. She is girly, dramatic, and a little spoiled: all words not likely to be used describing Liz Lemon. Yet both characters are a means to the same end. They are honest, original, and yet provoke the reaction of "I'm just like her."
It's no accident that The Mindy Project has been similarly successful in creating the funniest female protagonist. It is the product of a great writing staff falling into place, including 30 Rock's Jack Burditt and Tracey Wigfield. Combining them with writers from Community and The Office has created something new, but with a Lemon foundation as the backbone.
Kaling is literally falling into Fey's footsteps as a gifted physical comedian. This week's episode started with Kaling colliding with a sexually attractive loser. Her physical failings around men are what sets the RomCom-turned-on-its-head tone. Kaling has killed with this all season, whether she's crowd-surfing or just wearing a whipped cream one-piece. Wit is important, but a body gone rogue is still timelessly funny.
Kaling cares more about her characterization than what she looks like. Great comedic actresses (and actors!) all have one thing in common: they're not afraid to look bad. She is able to do this while being convincing as a woman who cares about being pretty. This contrast is the heart of most funny and relatable females, a blend of chaos and confidence. Kaling even sported short hair (which totally didn't suit her) for the sake of a storyline, which is the Oscar equivalent of wearing facial prosthetics to look ugly.
The Mindy Project is proving to be one of the best new comedies on TV. With her own brand of absurd hyper-femininity, Kaling is taking over for Liz Lemon while providing a girlier counterpoint that's uniquely hers. Her beautiful blend of slob and princess is worth recognizing, even awarding.