Miss America Pageant: 7 Best, Worst & Totally Awkward Moments
Miss New York Mallory Hytes Hagan was crowned 2013's Miss America Saturday night at Planet Hollywood Resort and Casino in Las Vegas. And it was a night filled with sparkly gowns, tears, awkward product placement, earnest question-answering and host Chris Harrison. Wait, am I watching The Bachelor?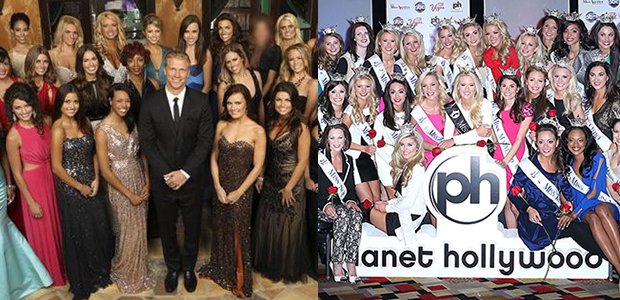 Maybe the judges can help Bachelor Sean Lowe pick a winner? 
It was awkward. It was cheesy. It was oddly sexualized while trying not to be. In other words, it was everything you'd expect from the country's most prestigious pageant. 
A rundown of the best, worst and totally awkward moments: 
BEST: Miss New York taking the crown. 
The no-nonsense (or I guess less nonsense than the rest of them) Brooklyn native felt refreshingly different from the rest of the pack. Her tap routine, set to James Brown, was fun, mugging and she didn't take herself quite so seriously. Amid all the forced smiles and feigned tears, she was the real girl in a sea of cardboard cutouts. When the 23-year-old — who called herself "the class clown" — edged out the more traditional All-American Miss South Carolina, it felt like the long-running pageant was finally evolving.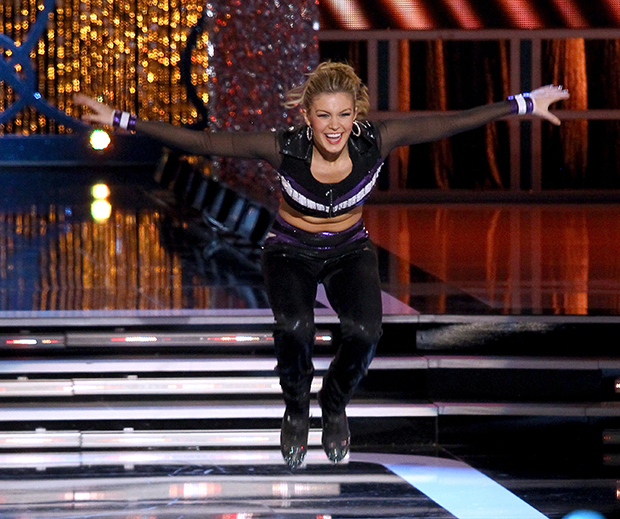 THE WORST: Product placement. 
Between competition segments, the contestants Vaseline-smiled in several music videos and product placement "ads" for everything from Las Vegas tourism to Brooke Burke's exercise DVD. They enthusiastically flipped pizzas, played foos ball, wore cotton candy hats (yep) and demonstrated Burke's exercises on-stage. Eek. 
THE AWKWARD! Bad, bad dancing.
Think: Robert Palmer girls mixed with The Real Housewives before cocktail hour. 
BEST: The talent competition. 
Yes, there were some awkward moments (Miss Maryland's overly-emotive "I Dreamed a Dream" rendition from Les Mis). But you have to admit that some of the baton-twirling and piano playing was pretty solid. 
WORST: The swimsuit competition. 
OK, feminists, go nuts. Probably the most maligned portion of the pageant (but also the one that no doubt pulls in the most viewers), the contestants flexed their abs and walked the runway in their bikinis. But in a world of The Victoria's Secret Fashion Show, it felt, well, boring. Come on, ladies, can we get a headdress, some giant Angel wings or something?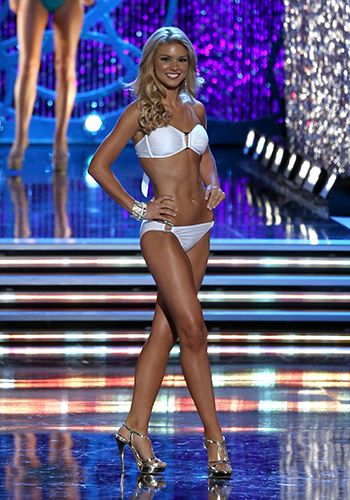 WORST: The crazy questions and answers portion. 
Finally, a dose of modern life was injected into the competition but man, was it strange. By nature, the Miss America pageant is a throwback to simpler times. But suddenly, you have pageant judge and DWTS star Cheryl Burke asking Miss Oklahoma about her thoughts on Honey Boo Boo. 
"What are your thoughts on how sensational reality shows like Honey Boo Boo and Toddlers and Tiaras portray young girls and their mothers and the world of pageants?" she asked. To which Miss Oklahoma responded,"At the end of the day you have to admit that that mother loves her daughter (Honey Boo Boo)…These are reality TV shows and we just have to take them with a grain of salt."  
Meanwhile, winner Miss New York answered a question about armed guards in schools and Miss South Carolina's question? Whether Brent Musburger's pervy comments about Miss Alabama Katherine Webb were out of line. "As a football fan…I think he has every right to point out her beauty. She is, in fact, gorgeous," she replied. 
BEST: The "I've got to throw up" looks of shock. 
Purely for entertainment value.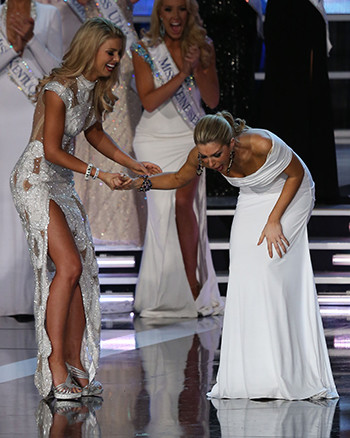 Follow Michelle on Twitter @HWMichelleLee
[Photos: Wenn, ABC]
More: 
Miss America Rehearsal: 9 Awesomely Cheesy Talent Competition Pics
13 Hottest Miss America Bikini Bodies: The Winner, According to You
Miss America contestant to undergo double mastectomy

30 Hottest Lingerie Scenes from the Past 30 Years (Celebuzz) 

Child Stars: Where Are They Now? (Celebuzz)