'Mockingbird Lane' Pilot Brought Back from the Dead as NBC Halloween Special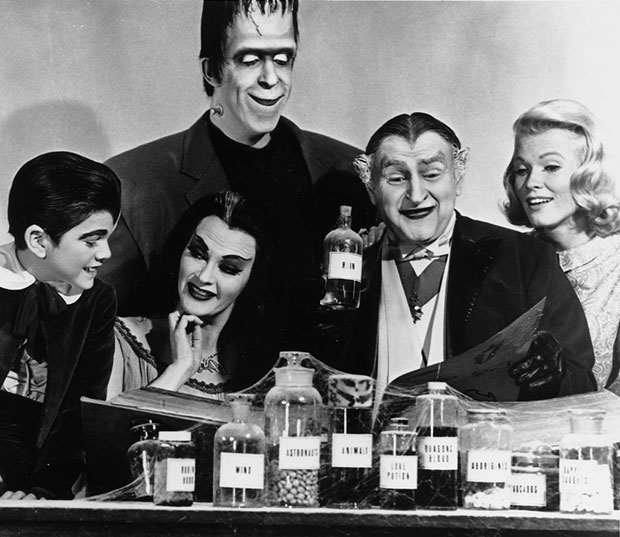 NBC looks to be taking a lesson from some of its environmentally-themed The More You Know segments — rather than throw away a perfectly good $10 million pilot, the network is recycling it as a holiday special. Following reports that Mockingbird Lane, Bryan Fuller's The Munsters reboot that was meant to launch as a series, would be given the axe (a horrible tragedy), The Hollywood Reporter has announced that NBC will air the completed pilot on October 26 in honor of the Halloween season.
While the decision to run the episode under the denotation of "Halloween special" does seem like a passive way of jumping ship on the project's future, it could bode well for Fuller's show: if critical and public response is positive enough, it's not unheard of that NBC could opt to translate the pilot back into a series format.
Working in Mockingbird Lane's favor is the spirit of the holiday season. Around the time of Halloween, people are insatiable when it comes to ghoulish programming — Mockingbird Lane is reported to borrow the monstrous physicality and aesthetic of the original Munsters sitcom, with an added dose of macabre and dark dramaticism. Unfortunately for Fuller, the special will air on a Friday night, the most ill-fated night in television.
Hopefully, the appeal of Halloween weighs out over the unfortunate Friday night scheduling — can all Munsters fanatics pray for conjure up a potion that produces a blizzard on the 26th?
[Photo Credit: CBS]
More:
Save Mockingbird Lane — the Munsters Are the 99%
Walking Dead Season 3 Photo Puzzle: Almost There! — EXCLUSIVE CONTEST
American Horror Story: Asylum: Watch the First Five Minutes Now!
From Our Partners:

'Prometheus' Giveaway & Actors' Screen Tests Revealed!
(Moviefone)

(Moviefone)