The Guy Behind the 'Modern Seinfeld' Twitter Account Gets a Job Writing for Fox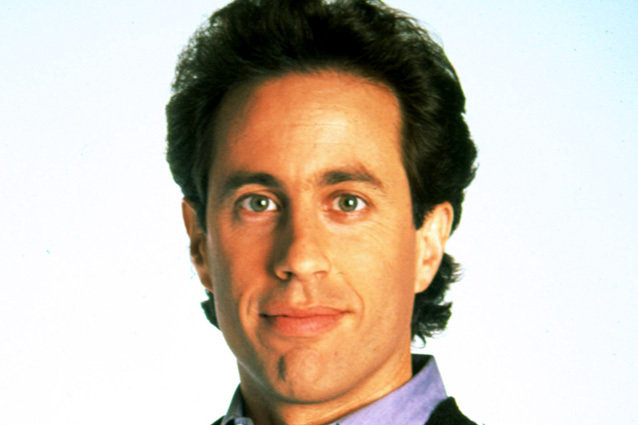 Jack Moore: a hero for all the unemployables of the world. You might not know his name, but there's a chance you're familiar with his work. Former BuzzFeed writer Moore is one of the minds behind the popular Twitter account Modern Seinfeld, which invents plot devices for the Seinfeld characters based on present day pop culture fixations, current events, and technological crazes. Thanks to his Twitter project alone, Moore has attracted the attention of the Fox network, earning a job writing for the developing sitcom Us & Them, as reported by The Hollywood Reporter.
The series, which will star Alexis Bledel and Jason Ritter, centers on the theme of online romance — an appropriate subject matter for Moore, whose brand of comedy seems to be pinpointing the eccentricities in the present generation's day-to-day living. Some recent examples of Moore's Twitter, which he runs with fellow writer Josh Gondelman:
Kramer is addicted to Candy Crush, but suspects one of the levels is impossible to beat. "They're modern day carnies, Jerry! It's a con!"

— Modern Seinfeld (@SeinfeldToday) July 28, 2013
George is briefly implicated in the latest Anthony Weiner scandal because his OKCupid handle is Carlos Danger.

— Modern Seinfeld (@SeinfeldToday) July 24, 2013
Elaine's obsessed w/ the Royal Baby. Kramer takes bets on its name. J:I don't know. Ralph? K:Ralph?! You're throwing your money away, Jerry!

— Modern Seinfeld (@SeinfeldToday) July 22, 2013
So next time your financial analyst sister or marketing executive brother are getting on your case for wasting your time on Twitter when you should be sending out résumés and going on interviews, point them to Moore: a man who earned a coveted position thanks to his aptitude with a hashtag.
Follow Michael Arbeiter on Twitter @MichaelArbeiter | Follow hollywood.com on Twitter @hollywood_com
More:
Rashida Jones and Rob Lowe Leaving 'Parks & Rec'
What If 'Friends' Never Ended?
'It's Always Sunny' to End After Season 10
---
From Our Partners


Battle of the Bikini Bodies (Celebuzz)


Fangbanging: Complete Guide to All of 'True Blood's Sex Scenes (Vh1)