Morgan Freeman Speaks In Support of Gay Marriage in New TV Ad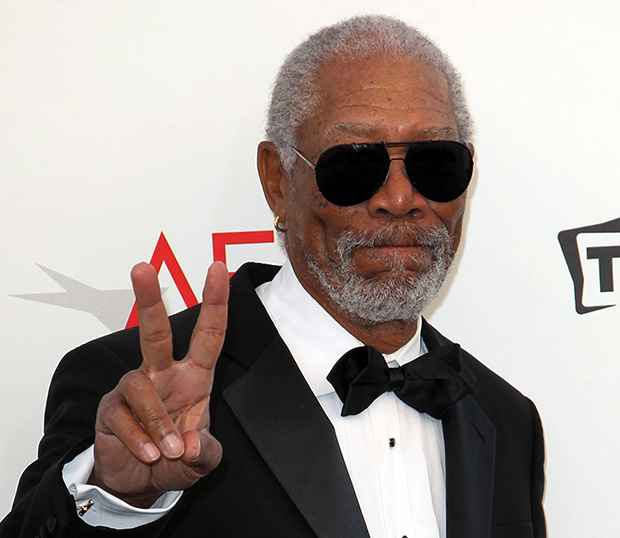 If you had to choose a celebrity to speak on your behalf — or on the behalf of any community to which you might belong — then Morgan Freeman is pretty much the universal way to go. As the proverbial king of voice over artistry, Freeman has spoken for prison inmates (The Shawshank Redemption), veterans of the Union and Confederacy (The Civil War series), Neil Armstrong (Magnificent Desolation), and an ever-determined species of aquatic flightless bird (March of the Penguins). The latest cause to which Freeman is lending his unmistakable vocal cords is that of gay and lesbian marriage, as exhibited in the below Human Rights Campaign commercial.
As you can see in the video, Freeman speaks on behalf of the organization, which is working toward extending the legalization of homosexual marriage throughout the United States of America. Presently, nine of the nation's 50 states recognize gay marriages: Connecticut, Iowa, Maine, Maryland, Massachusetts, New Hampshire, New York, Vermont, and the state of Washington; it is the endeavor of Freeman and the HRC to continue the institutional progress made by our nation in the past several years.
Watch the ad here, and visit the Human Rights Campaign website.
[Photo Credit: FayesVision/Wenn]
More:
Orlando Cruz is "A Proud Gay Man," First Active Boxer to Come Out
Ezra Miller Is Gay — How His Experiences Can Strengthen His 'Perks' Role
Hollywood's Leading Men Worthy of the Gods

12 Hot (And Horrifying) TV Nude Scenes

Hollywood.com's Holiday Movie Guide: Best of the Season!