Move Over, Trista and Ryan: 'Bachelorette' Ashley Hebert Headed For a TV Wedding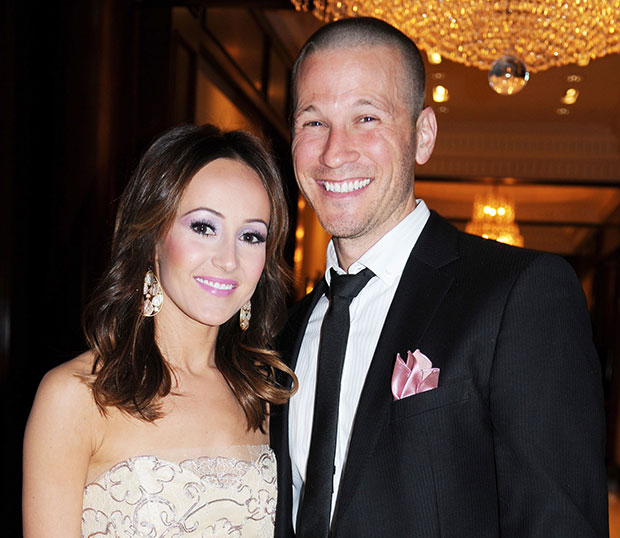 This December, Ashley Hebert will shed her official Bachelorette title and gain a new one: wife!
Hebert and her fiancé, Season 7 winner J.P. Rosenbaum, have officially set a winter date for their wedding, and – no surprises here – it will be filmed for a TV special. Although Hebert, 27, and Rosenbaum, 34, have been engaged since August of 2011 when Rosenbaum proposed on the finale of Hebert's Bachelorette season, the two have been taking their time to plan their nuptials.
Us Weekly confirms the big date, and reports that the couple wanted to wait to begin wedding planning until after Hebert graduated from dental school. With her degree now under her belt, Hebert has started to make decisions about the most important part: "My dress will not be white," Hebert said.
If history has taught us anything in the world of reality TV love/weddings, it isn't safe to assume that a televised wedding special means happily ever after. After all, we certainly haven't forgotten Kim Kardashian's 72-day marriage fail, and that was after her "fairytale wedding" was promoted and broadcast within an inch of its life. However, in the case of Bachelor/Bachelorette successes, all we need to do is look at the story of the first Bachelorette.
Trista Rehn and Ryan Sutter met, fell in love, and got engaged on the first season of The Bachelorette. They had the only other televised Bachelorette wedding, which premiered to the general view that it was so much like a real-life wedding that it was actually boring. They had two kids, and have stayed out of the headlines ever since. While their story doesn't give us the reality gossip fix that other Bachelor/Bachelorette couples do, the Sutters are the top success story for the franchise. They are the only long-term couple that has stayed together since their engagement on the show: could Hebert and Rosenbaum be the next Bachelorette couple to enjoy the same kind of domestic bliss?
It has been a long, televised journey for Hebert and Rosenbaum to find each other, and it looks like they will finally have their happy ending. Hebert first competed for Bachelor Brad Womack's heart in early 2011, finishing third. And on the same season finale she accepted Rosenbaum's proposal, she rejected Bachelorette runner-up Ben Flajnik's engagement ring. Of course, Flajnik then went on to have his own season of The Bachelor, and is currently planning his own wedding to winner Courtney Robertson. Wedding special number three, anyone?
Follow Sydney on Twitter @SydneyBucksbaum
[Photo Credit: WENN]
More:
It Was The Weekend Of Weddings: Who Got Married?
'Bachelorette' Couple Ashley & J.P. Discuss Wedding Plans
'Bachelor' After The Final Rose: Ben and His Lady Love Broke Up