Mr. Feeny and Olivia Munn Talk About 'Ghost T*ts'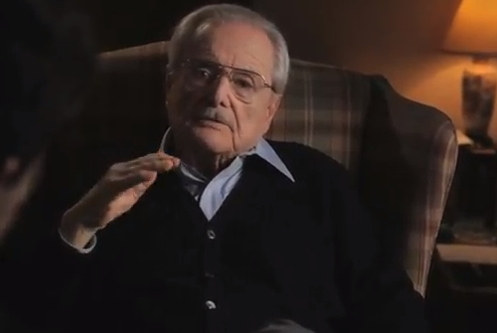 If you've ever wanted to hear Boy Meets World's Mr. Feeny (William Daniels) talk about "imaginary t*ts," then you had a very different experience watching Boy Meets World than I did.
The folks at Above Average (essentially Lorne Michaels' Broadway Video response to Funny Or Die) have produced "Ghost T*ts," a winning short starring The Newsroom's Olivia Munn and the aforementioned former Mr. Feeny. The video begs the question: what happens when the chest of the girlfriend you thought you knew… goes missing?
It's all kinds of funny and absurd, but well worth a watch, even if you're only tuning in to see your childhood hero explain the psychology behind disappearing boobs:
MORE:
TV Tidbits: Seth Meyers Developing New Comedy, 'Once Upon a Time' Casts Captain Hook