MSNBC Cancels Alec Baldwin's Talk Show After Homophobic Slur Scandal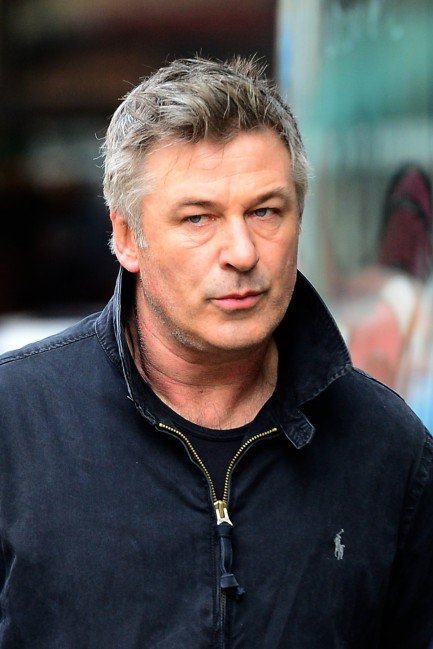 www.splashnews.com
So we guess Alec Baldwin isn't the next Oprah. In a move that surprises no one, MSNBC has decided to cancel Baldwin's short-lived talk show Up Late With Alec Baldwin, according to The Hollywood Reporter.
The news comes shortly after a scandal involving footage of the 30 Rock alum shouting what many believe to be anti-gay slurs at a paparazzo earlier this month. (Baldwin claims in a column for The Huffington Post that he "never used the word f-ggot" following a release of footage showing the actor supposedly spouting this and other homophobic epithets.) While the original plan was just to suspend the show for two weeks, it appears as if the show has officially been pulled from the line-up. According to a statement released by both the network and Baldwin's rep Matthew Hiltzik, the show's cancelation "is a mutual parting." 
Although negative press might have been the final straw, Baldwin's verbal attack isn't entirely to blame for the show's cancelation. The talk show, admittedly, had quite low ratings. As of five weeks in, the show was down 40 percent from the premiere and averaged just 395,000 viewers. But of course that tidbit of ratings information isn't going to stop the controversial host from letting the public know what he thinks. The actor contacted Gothamist in an effort to defend himself further by saying, "Showing a video in which I call someone a 'c*cksucking something'… you can't really tell what I'm saying, and we live in a world in which the phrase 'TMZ's enhanced audio' exists. 'TMZ's enhanced audio.' And then with The Post [The New York Post]… there's nothing you can do when you get thrown in this washing machine, nothing. You know? Nothing. All you end up doing is just defending yourself all day long."
But no matter where you stand on the man, Baldwin is hardly being exorcised from show business. The actor is currently in Hawaii, where he's filming a role in Cameron Crowe's mystery movie.