MTV Is Releasing Its Newest Show in App Form First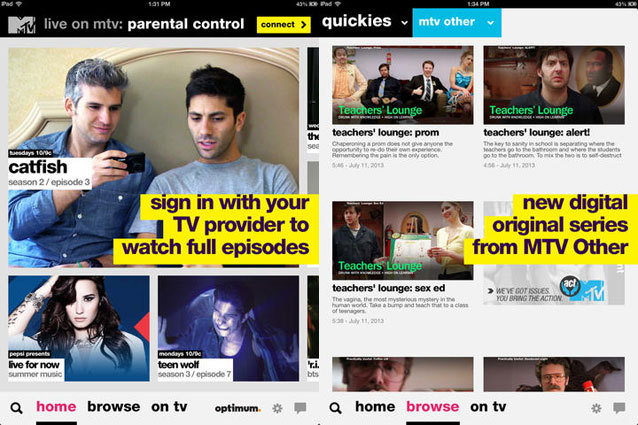 MTV
In what looks to be a first for a television network, MTV has decided to launch its new series on an app a week before its TV debut, according to the Associated Press.
Beginning today Oct. 25, MTV is releasing all 12 episodes of its new docudrama Wait 'Til Next Year, which follows a high school football team that has lost 43 consecutive games. Viewers can watch the series on an iPhone, iPad, iPhone, or the Xbox 360 once they have downloaded the MTV app.
The move to premiere the whole series via a mobile app is in the same vein of Netflix's decision to release House of Cards in its entirety via online streaming, only this time there is the added aim to increase usage of MTV's apps. Additionally, it is MTV's hope that the people who watch the series on the app will promote it on social media and help draw a crowd for when it actually airs on TV.
So does this mean TV is changing forever? Probably not. Are TVs going to become relics of the past? Not yet. MTV's goal is still to have viewers watch the show on TV; this is just a new way to try and bring them in. MTV knows its target audience, and if everything goes as planned, the MTV-ers of the world will be tweeting up a storm and driving traffic to the show. Who knows what's next for the TV-watching experience, but for right now, it's nothing surprising or groundbreaking… it's just a different way to watch TV. And hey, we can get behind that.
Wait 'Til Next Year premieres on MTV on Friday, Nov 1 at 8 PM.