MTV Picks Up Comedy Pilot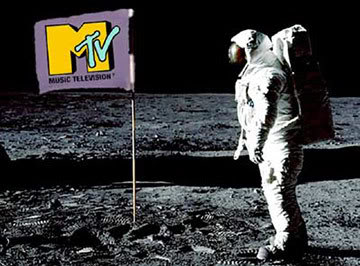 Accept it; the days when MTV truly stood for Music Television are over. They aren't coming back, so stop your whining. While the music video programming continues to dwindle, the cable channel is taking a tiny step back towards its roots with a new half-hour comedy pilot that features a strong musical component.
Patito Feo (Ugly Duckling in English) is based off of the Argentinean teen sensation of the same name. In Argentina, the show was wildly popular, running for 300 episodes and enjoying a hit soundtrack and sold-out concert tour.
The show's main character is a young Mexican girl who moves to America where she finds herself in conflict with the lifestyle of the American teenager and the mean-girl hierarchy at school. It sounds a little like the teeny bopper hybrid of Ugly Betty meshed with Glee. Like Ugly Betty, the original Argentine version has enjoyed adaptations in more than 32 countries. In fact, this isn't the first time an adaptation will reach American viewers – Univision happily aired 262 episodes of Mexico's take on Patito Feo, called Dare to Dream.
Teen RomCom scribe Bert V. Royal (Easy A) worked to adapt the series for MTV, and after seeing what he did with Easy A, I'm hoping he lends some of the snark and wit he worked into Emma Stone's character to Patito Feo's little leading lady. While they nabbed a relative newcomer with Royal, MTV is also in talks with Andy Fickman (She's the Man, You Again) and the young teen scene is kind of his jam. Together, I think they've got the power to get American teenage girls to tune in.
Source: Deadline