4 Reasons 'My Mad Fat Diary' Should Be Required Viewing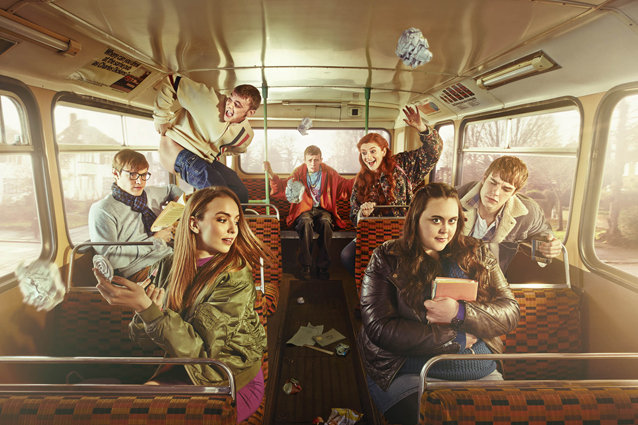 E4
After a painful 364-day wait, the second season of E4's My Mad Fat Diary has finally begun! Now that it's back, we've been reminded of just how fantastic it is. My Mad Fat Diary is so good that anyone who watches the first episode is instantly hooked (trust me, we have multiple people who can testify to this). However, if you haven't given it a shot just yet, here are a few reasons why you definitely should.
The Soundtrack
For those who didn't grow up in the '90s, the soundtrack won't have the same nostalgic zest. However, anyone who knows anything about music from the decade can appreciate the music in My Mad Fat Diary. From Oasis to Radiohead to the Spice Girls, there's something for everyone, and it adds a layer of realism to the series. 
Rae Earl
At the center of My Mad Fat Diary is Rae Earl (Sharon Rooney) who totally holds the whole series together. Rae is equal parts hilarious, vulnerable, honest, and real. Because the show is told through Rae's diary, she doesn't hold anything back, which means the audience gets to experience every aspect of Rae's, life whether it's her first bikini wax or the anxiety caused by going back to school.
Accurate Portrayal of Mental Illness 
Although Rae's experiences on My Mad Fat Diary are not exactly like everyone's experience in high school, they're realistic enough that anyone can relate. So, even though many people do not suffer from a mental illness, the series goes into such detail about Rae's life that anyone watching will be able to understand. What My Mad Fat Diary does especially well is balance Rae's mental illness with the rest of her life. It doesn't define who she is, and the show reflects that.
Plus-Sized Leading Lady
Too often, plus-sized women on television will fall into two categories: the self-deprecating comedian or the self-conscious wallflower. Both representations tend to be stock characters who are not fully developed and who don't portray all aspects of being a plus-sized woman. However, Rae is both at once. She is the comedian who is able to joke about her weight, but then becomes self-conscious when talking about being seen with her thinner friends. It's refreshing to see a plus-sized character who isn't a stock character.