'Nashville': Where to Find Last Night's Songs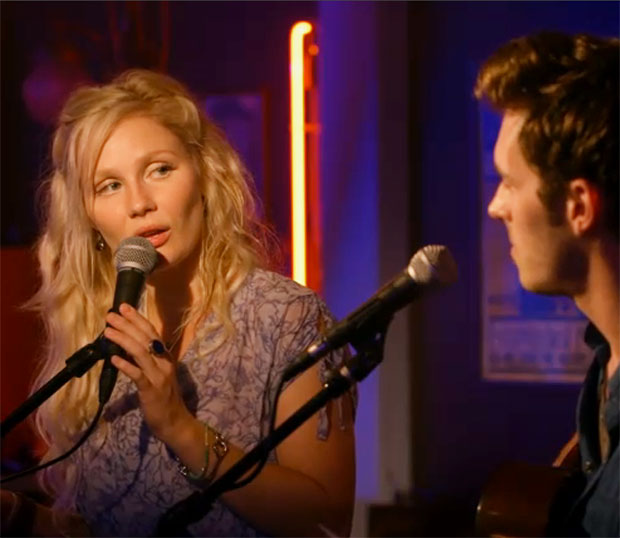 Following last night's premiere of Nashville, I found myself obsessing over one country-twanged performance in particular. You know which one I'm referring to. If you're living and well, the last song of the premiere ("If I Didn't Know Better") is still giving you the chills. 
We heard the song last night when Scarlett (
Clare Bowen
) and her new talented pal Gunnar (
Sam Palladio
) took the stage at the Bluebird and hit major goose bump-inducing notes. It's on repeat in your head — don't lie — and you're struggling to escape the image of Juliette (
Hayden Panettiere
) wrapping her body around "good guy" Deacon (
Charles Esten
). But I have good news: Hearing it the second time around is just as mesmerizing. Yes, for those of you clamoring to download the songs from last night's show, ABC is offering you the would-be hits on iTunes. 
Listen and download them here
.
And that's not all. The song Deacon sang, "Back Home" (also at the Bluebird, duh), can be heard again. Over and over again. His sweet, smoldering voice doesn't get old, I promise, even if we are mad at him right now. Last but least, "Love Like Mine" by Hayden Panettiere — which yes, was actually sung with her real voice — is also available.
So, while we all reflect on the many many events of last night's episode, let us sit back and listen to these three songs on repeat. That's what I'm doing. Buy them all here.
[Image Credit: ABC]
Follow Anna on Twitter @thebrandedgirl
More:
'Nashville' Premiere Recap: A Diva Dip
Meet 'Nashville,' Y'all: Country's Strong With Connie Britton and Hayden Panettiere
TCA 2012: 'Nashville' Stars Connie Britton and Hayden Panettiere Talk Music (City)