NBC's 2013-2014 Shows Feature Dermot Mulroney, Sean Hayes, Minnie Driver, and More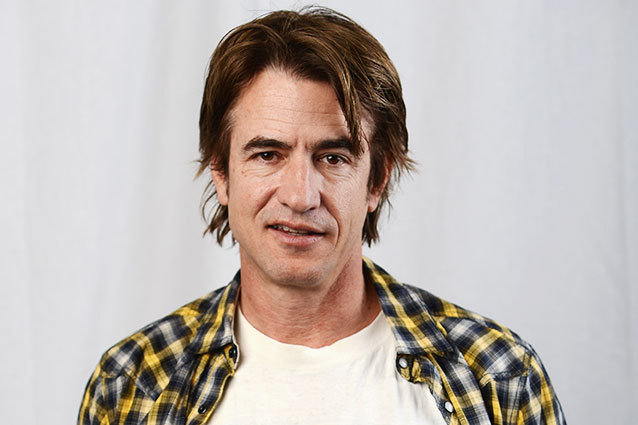 Some familiar names and faces to the NBC family will be popping back up in the upcoming 2013-2014 TV season. Both Sean Hayes (Will & Grace) and Dermot Mulroney (Friends) have new shows slated for the network's lineup, as well as the latest from drama dreamweaver Jason Katims (Friday Night Lights, Parenthood) and bona fide hitmaker J.J. Abrams (Revolution). 
In fact, familiarity seems to be the name of the game for NBC, as the network is also bringing the small screen adaptation of the Oscar nominated big screen adaptation of About a Boy. 
Before the NBC upfronts get underway next week, here's what's on the network's upcoming lineup so far: 
About a Boy: Remember the movie based on Nick Hornby's novel of the same name? Well, this is the same thing, just brought to you by Jason Katims and replace Hugh Grant with David Walton and Toni Collette with Minnie Driver. Voila! 
Believe: From executive producer J.J. Abrams, this drama starring Jake McLaughlin, Kyle MacLachlan, Delroy Lindo, and Jamie Chung follows a young girl with powers and the former prisoner who protects her from evil forces trying to steal said powers. 
Crisis: This vehicle for Dermot Mulroney (pictured) and Gillian Anderson is a drama centered around political intrigue, conspiracies, and threats. 
The Family Guide: Comedy veterans Parker Posey and J.K. Simmons star as a quirky couple in the process of divorce, and the effect said divorce has on their children. Posey's Joyce Fisher becomes a little too close to her daughter due to her desperate need to be young again, while Simmons' Mel Fisher, who is blind, leans on his son to be his eyes and ears.
Sean Saves the World: Or, at least, NBC is hoping Sean saves NBC with this new comedy starring the Emmy-winning actor as a dad trying to balance raising his teenager and his career. 
These five new shows will join renewed favorites such as Grimm, Law & Order: SVU, Parenthood, Chicago Fire and Revolution. Stay tuned to Hollywood.com all week for all the breaking TV news regarding the upcoming seasons from all the networks. 
More: 
A Viewer's Guide to 25 New Pilot Orders
Fox Pilot Orders 'Sleepy Hollow' and More
Andy Samberg's New Comedy Heads to Fox
---
From Our Partners:


Watch Justin Bieber Attacked in Dubai (Celebuzz)


33 Child Stars: Where Are They Now? (Celebuzz)