NBC Can't Catch a Break: Jay Leno's Jokes, #NBCFail and 5 Other Criticisms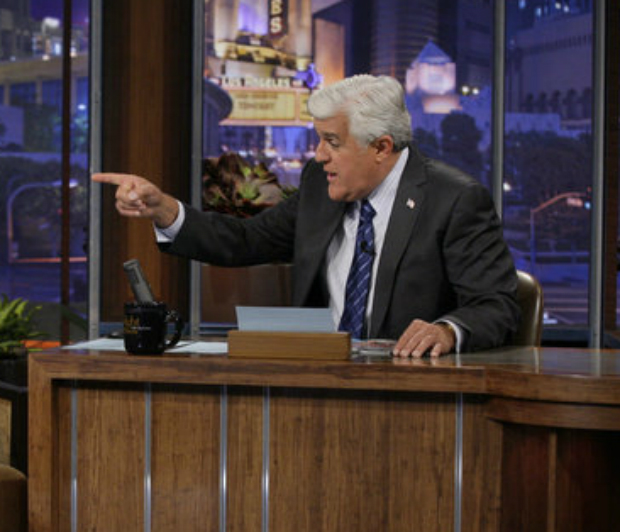 Everybody's giving NBC a hard time — or at least it sure looks that way if you sift through the much of the pop culture events of the past few years. 
"NBC now stands for Nothing But Cutbacks, as you may have heard," he jokes. And because no one can resist making fun of
Kathie Lee
and
Hoda
, he added that they'd been forced to switch their
Today
show fourth hour beverages to Keystone Light.
But this is only the somewhat ironic icing on the cake. NBC has sustained criticisms steadily and from every direction over the past few years — even the network's own series get in on the gags. Want proof? Check out these other buzzy retorts and watch Leno's entire NBC riff below.
30 Rock, All The Time, But Especially in "Khonani"
Who could forget that 30 Rock loves to joke about its network? No one, because you can't throw a Kenneth country bumpkin one-liner without hitting a joke at NBC's expense in each and every episode. However, no joke was quite as perfectly executed as the "Khonani" episode in Season 4, which took a brutally honest and hilarious dig at NBC's handling of the Conan O'Brien Tonight Show issue by reenacting the situation with a story line about Khonani, the night janitor, losing his job. Get it? Because it sounds like Conan.
Community's Real Life Dark Time Line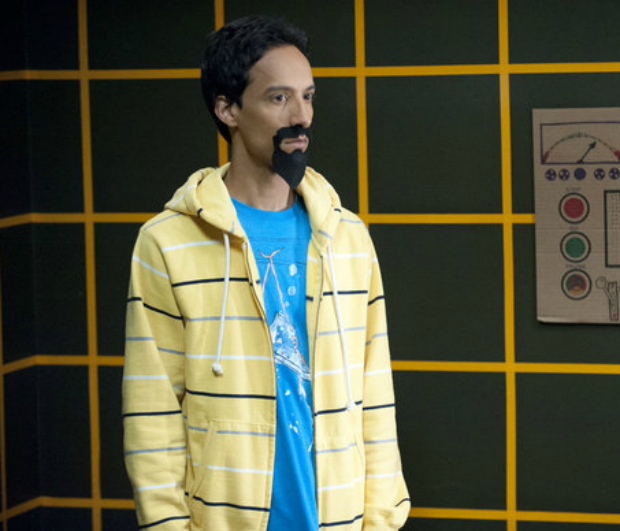 When NBC benched cult hit Community at midseason, the internet was uproarious. From Tumblrs to angry Tweets to flash mobs, fans were determined to get the series back on the air. But no movement was more endearing or clever than the one that had TV critics and fans alike adorning their Twitter avatars with Abed's "darkest timeline" goatees. Plus, everyone looked pretty fabulous in them.
Alec Baldwin Tweets Angrily at The Today Show
To be fair, I'd be pretty angry (and incredibly confused because I'm not exactly famous) if paparazzi set up outside of my apartment too. It was just a little much for the man who literally makes NBC jokes for a living to bring it into real life.
Gloria Steinem Doesn't Like Your Playboy Club, NBC
Between this public criticism of the now defunct NBC show about Playboy bunnies in the '60s and Desmond Tutu's recent outcry against Stars Earn Stripes, NBC is in hot water with quite a few well-respected folks.
The Olympics-Inspired #NBCFail
When NBC decided to air the biggest Olympic events on a time delay in order to successfully boost ratings, they accomplished the goal. Of course, they miffed quite a few Olympics fans along the way. There were many manifestations of backlash, but none was as elegantly simple and effective as this little hashtag. #sorryNBC.
Hoda and Kathie Lee: NBC's "Drunks"
Everyone loves to poke fun at the Today show's sauciest duo, but no one does it quite as scathingly as NBC's own SNL. It was best when former cast member Jenny Slate played Hoda, but either way, joke's on you — yet again — NBC.
Follow Kelsea on Twitter @KelseaStahler
[Photo Credit: NBC (2)]
More:
Huzzah! (Is That Right?): 'Community' Renewed For Season 4
'Community' Showrunner Dan Harmon: "I Would Have Fired Me Too"
Alec Baldwin Will Return to '30 Rock' If It Gets a Seventh Season