NBC Cancels 'Rock Center,' But You Can Still Make Fun of Brian Williams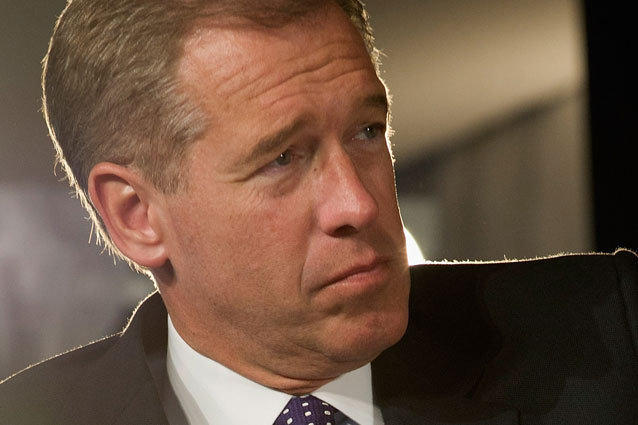 Please send your complaints to Brian Williams at 30 Rockefeller Plaza, New York, NY, 10123. Or rather your condolences, because Williams' primetime news magazine series, Rock Center With Brian Williams, just got cancelled by NBC, following a flurry of axes that amounts to most of the Peacock's primetime lineup.
During its two-season run, Rock Center was praised by critics for its in-depth feature reporting. But it struggled to find an audience, averaging just 4.1 million viewers the past few months and a dire 1.0 rating in the 18-49 demo. It's a shame, because Rock Center was NBC's highest-profile launch of a new news magazine series since Dateline. Below, check out this funny, informative interview with Rahm, Ari, and Zeke Emanuel that Williams conducted as part of the show, to see what's been lost. 
That all said, we doubt Williams is sweating too hard about Rock Center's failure. He's still got the NBC Nightly News anchor's chair. Not to mention that he has just about the best sense of humor of anyone in TV journalism. So go right ahead and make fun of him and his gravitas-dripping voice as much as you want. It'll probably just make him feel better.
Follow Christian Blauvelt on Twitter @Ctblauvelt
More:
Brian Williams and Jimmy Fallon Slow Jam the Fiscal Cliff Battle
Letterman Harasses Brian Williams About NBC Conspiracy Theories
Chelsea Clinton Joins Brian Williams As NBC News Special Correspondent
---
From Our Partners:


Watch Justin Bieber Attacked in Dubai (Celebuzz)


33 Child Stars: Where Are They Now? (Celebuzz)