NBC Green Lights New Show From '24' Producer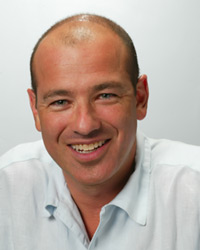 Looks like Jack Bauer may have some competition on how bad-ass one human being can possibly be.
Variety reports that Howard Gordon, former executive producer of 24, is teaming up with Jonathan Levin and writer Mark Bomback to create Legends, a new hour long NBC action-drama. The project is based on a book by Robert Littell.
The show will focus on a CIA operative who loves to create false identities for his missions (called "legends" in CIA-lingo). However, during the missions he loses a grip on reality and can't tell if his own identity is real or fake. (Like Inception? One can only hope…)
Even in its early stages it definitely feels like Legends can be successful. Gordon's experience proves that he knows his way around the world serialized entertainment and can deliver conspiracy, drama and high-octane action on a tight schedule. With the revolutionary 24 ending last year, CTU-enthusiasts will need something to fill that weekly time slot full of grunting and yelling at the TV. (*enter Tim Taylor grunt here*).
Source: Variety