NBC Offers Up Early Online Screenings of 'Up All Night' and 'Whitney'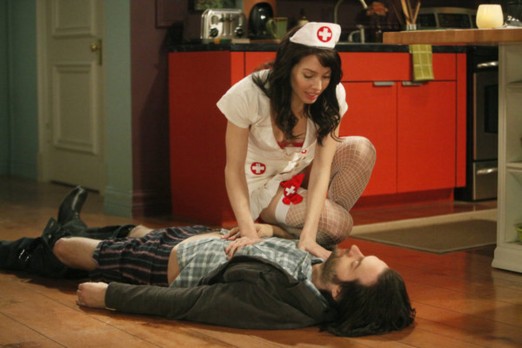 It seems the "watch it before it airs" experiment we saw with Fox's New Girl and the CW's Secret Circle is becoming a trend. After a few of their new series got decent ratings but didn't premiere as they'd hoped, NBC is offering up another chance to get hooked on a few of their more promising shows: Up All Night and Whitney.
With the help of Yahoo!, NBC will stream the second episodes from both series beginning in the morning on Tuesday, Sept. 27. The Sept. 28 episode of Up All Night introduces Will Forte as Chris' (Will Arnett) new best bud, and the romantic problems are flying. Chris and Reagan (Christina Applegate) are having trouble getting their fire back and Ava (Maya Rudolph) takes advice from Reagan, but when it leads to a breakup, she blames her trusty employee for her problems.
Whitney will officially air on Sept. 29, and the episode will feature Whitney (Whitney Cummings) and her longterm boyfriend (Chris D'Elia) working to keep their relationship lively. After last week's role play disaster, they head out on a "real date" — even going home to separate apartments at the end of the night. Something tells us this isn't going to go well — just like last week.
Whitney airs Thursdays at 9:30 p.m ET/PT and Up All Night airs Wenesdays at 8:00 p.m. ET/PT on NBC.
Source: NBC