NBC Passes On 'Wonder Woman'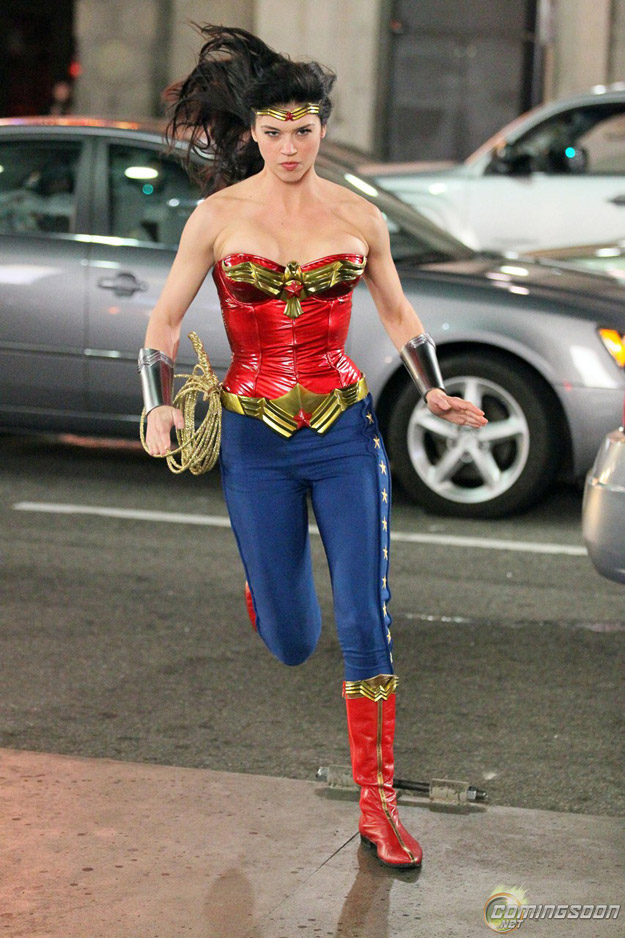 When a big-budget pilot is commissioned, developed and shot, you expect it to hit the networks come fall TV season. But there's been waves of criticism following the NBC/WBTV one-hour action-drama Wonder Woman since it was first announced. The biggest mistake that the company's made was handing over the keys to one of DC Comics' most treasured characters to David E. Kelley, an A-list producer of female-skewed programs including Ally McBeal, Picket Fences and Boston Legal. That was unfortunately just the beginning of a laughable production that was publicly derided by fans, critics and casual observers because of cheesy costumes, a reportedly awful script and various other woes.
Now, NBC has cut its losses and officially passed on the pilot. The Hollywood Reporter says that the turn down is the ultimate result of a network screening that went poorly, but frankly we here at Hollywood.com could've told you that would be the case a long time ago. Despite having an attractive cast including Friday Night Lights' Adrianne Palicki as Diana Prince/Wonder Woman and Elizabeth Hurley playing the villain, and a relatively successful production crew with Jeff Reiner directing the pilot, the network apparently saw no redeeming quality in the product.
So who are the winner's and losers here? Well, it's pretty clear cut if you ask me. Warner Bros. TV now has to shop the pilot around themselves (or air it themselves via The CW, which isn't a bad decision given its other superhero show Smallville is finally ending) and could very well get stuck with a pricey project with no distribution outlet, so they're losers today. On the other hand, NBC is a winner in this scenario. The network is notorious for airing crummy hour-long dramas and finally made the right choice to pass on one rather then let it ride, so its a winner. However, I feel really bad for Ms. Palicki, who nabbed the biggest role of her life but will likely never see her work hit a network. From what I hear, her performance wasn't even half bad, so it's quite a shame that the world may never know what kind of Wonder Woman she could've been.
Source: THR