NBC's 'Revolution': Could This Epic Fill the 'LOST' Void? — VIDEO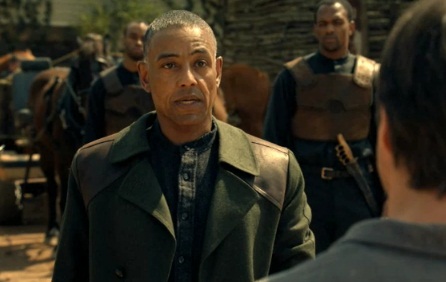 Ever since LOST left the air, there has been an onslaught of imitators. Epic sagas and series desperately attempting to fill the void of the island-set masterpiece, thrusting everyday people into strange worlds and mysterious situations. All have failed. Most believe that it is a task that can never been truly undertaken. But there's a new suitor, with some very, very promising attributes.
NBC has just picked up a new series titled Revolution, releasing the below trailer to introduce the show. In contemporary society, the world loses all of its electricity. All of it. TVs are gone. Phones go, too. Cars, airplanes, lights, you name it. The series picks up 15 years later, when humans have adapted to a pre-electric society. Thoughts of Terra Nova might enter your mind at this point, but try and overcome them. This looks more like if Terra Nova had actually been a good show. Within a humanity torn asunder there exists anarchy from gang warfare and some pretty gritty survivalism. And, at the center of it all, the mystery: why did this happen?
If the trailer doesn't speak for itself, perhaps the fact that the audience at the NBC Upfronts event erupted in applause upon the video's release. Check out the clip, featuring Breaking Bad star Giancarlo Esposito, and let us know: can this possibly be the new LOST?
More:
Networks! Which Shows Are Canceled, Renewed, and Endangered?
NBC's Series Pick-Ups: Bit o' Ryan Murphy, a Dash of J.J. Abrams, & an Old 'Friend'
Networks Release 2012-2013 Schedules: How It Will Affect Your TV Regime