NBC to Reportedly Replace Ann Curry on 'Today': But Why?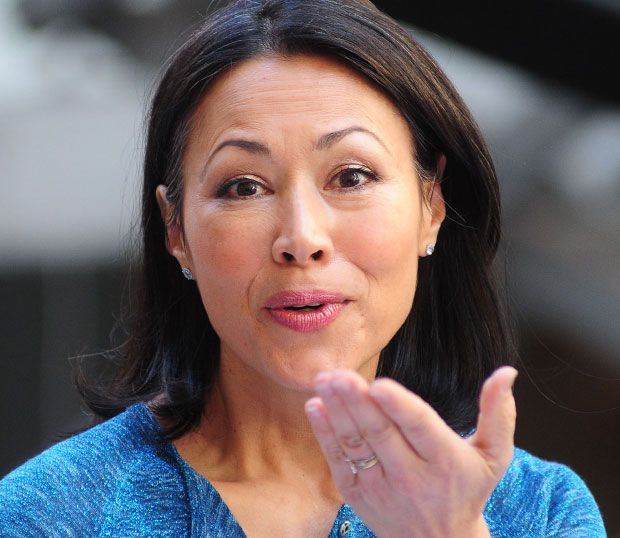 Perhaps the most eyebrow-raising thing to read amongst all the reports that Ann Curry will soon by asked by NBC to step down from her post as co-host on Today isn't that the early morning staple is going through yet another hosting shake-up, but that there was dissatisfaction about her place there, from both sides. 
According to the
New York Times
, NBC is in the midst of planning to replace Curry on Today just a year after she replaced
Meredith Vieria
, though some at the network had already been "openly criticizing the co-hosting style" of the 55-year-old anchor. Of course, the feeling may have been mutual. While one source calls the co-hosting gig Curry's "dream job" it's also noted that she felt "dissatisfaction with
Today
" having to compromise her preference for hard-hitting journalism for lighter morning news segments. In turn, Curry may be relegated to foreign correspondent.
While clashing views is nothing shocking or new to the world of broadcast television, nor is this as unexpected departure as, say,
Conan O'Brien
and his former network (though there is something to be said in defense of Curry, who has been with
Today
for 14 years and was part of the reason the show was at no. 1 for so many years), this news leaves lingering questions for not only what is in store for Curry, but NBC and
Today
. There's no denying that Curry and her co-host
Matt Lauer
(whose contract was renewed back in April) don't have quite the same chemistry that he had with Vieria or
Katie Couric
, but can this many hosting shakeups hurt
Today
in the long run? 
Take for instance, American Idol, which has certainly taken a hit (particularly in quality) since its musical hosting chairs started when Paula Abdul and Simon Cowell left. While the show certainly has a devoted fan base, the show has struggled with its identity and place in the reality competition realm with competitors like the popular series The Voice and looming threat X Factor. 
Then again, morning news is an entirely different beast. Reality show fans are likely more willing to adapt to changes like new hosts, as long as the core of the show stays the same, while morning news devotees (a slightly older-skewing demographic) may want more stability in their programming. A Curry exit could prove to be just a band aid on a bigger problem or, if they find just the right replacement (Savannah Guthrie's name has been thrown into the ring) could be the thing that puts Today back on top. The decision will reportedly be made before the network kicks off their extensive Summer Olympics coverage. Stay tuned. 
[Photo credit: WENN.com] 
More: