Tweet Freely!: Netflix Eliminates 'Breaking Bad' Spoilers with New Spoiler Foiler App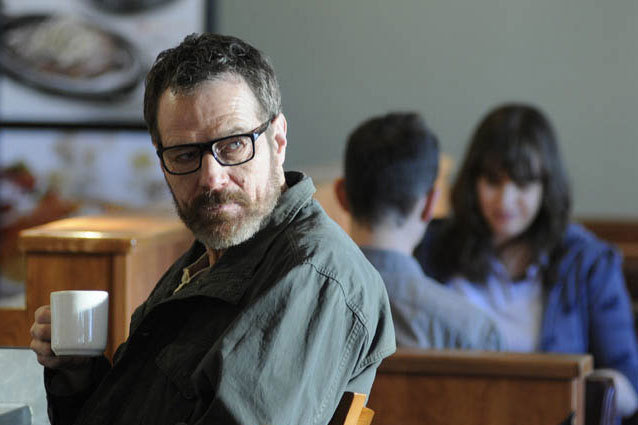 AMC
Life used to be so difficult. Back in the dark ages of the 1990s, If you wanted to find out which one of Laura Palmer's freaky neighbors murdered her on Twin Peaks, or if Mulder and Scully ever gotten past all of that unbearable sexual tension on The X-Files, you actually had to watch television shows when they were airing. Live! These days, though, thanks to the glories of the Internet and DVR, the television set has lost its icy grip on our social lives. You can skip live airings of a show and experience real-life wonders outside of your living room (like the movies). While this is certainly a game-changer, it also opens up its own set of problems.
Today, our Twitter feeds and Facebook walls are like minefields filled with spoilers that we can't help but trip all over. Our friends and families beam juicy revelations onto our computer screens without warning or consideration for those of us who are behind on our favorite shows. And who can blame them? This is a huge issue if you like catching up on show through streaming services. But one such streaming service is attempting to address the problem.
For the series finale of Breaking Bad, our old pal Netflix has unveiled a new site called Spoiler Foiler, which finds tweets containing any spoilery words pertaining to Breaking Bad and blocks them out of your feed with neat little black bars. All you need to do is log into your Twitter account through the site and you can venture into a post-Breaking Bad world without fear or worry.
While other networks stubbornly hold on to antiquated concepts like Nielsen ratings and appointment viewing, Netfilx continues to blaze a trail for television viewing in the digital age. With their new philosophy of releasing an entire season of a television series at once, they've given people the ability to control their television viewing habits. In this new age of media, we are a people that demand the choice of when and how to consume our content, and Spoiler Foiler makes this new way of watching televison that much easier to do. Netflix probably won't recieve streaming rights for the last season of Breaking Bad for several months, but this move shows how forward thinking the service has been and continues to be.
Unfortunately, Spoiler Foiler won't work on the guy yelling Breaking Bad spoilers at your office. Only violence works on that guy.
More:
'Breaking Bad' Recap: Granite State
Five Horrible Ways 'Breaking Bad' Could End
What's Next for Netflix
---
From Our Partners
From Our Partners:


A Complete History Of Twerking (1993-2013) (Vh1)


20 Grisliest TV Deaths of 2012-2013 (Vulture)