Netflix Must-Series: 'Better Off Ted'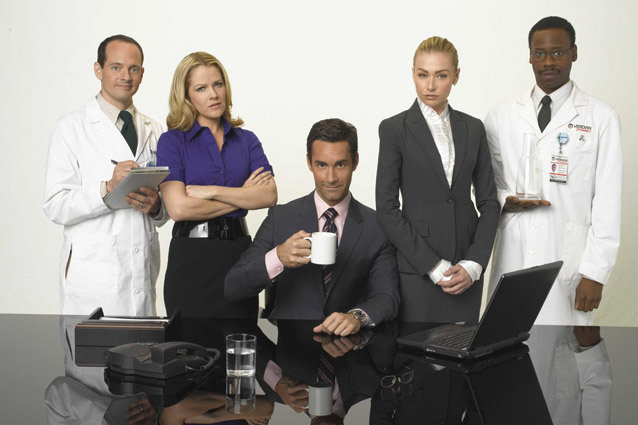 Garfield Grove Productions/20th Century Fox Television
If you haven't seen Better Off Ted,  you don't know how you've been robbed. Much like Arrested Development, this series is a work of comedic brilliance that was never given a chance to grow an audience. Portia de Rossi plays the role of her career as an ice-cold executive. Plus, the series grasps the subtleties of the office work environment that will give even the most irate office worker the lulz.
Ted Crisp (Jay Harrington) is the head of a research development team for Veridian Dynamics. They make everything from microwaves to nuclear weapons. His boss, Veronica (de Rossi) is blunt, sexy, self-absorbed and unable to be stopped. His love interest, Linda (Andrea Anders) is morally opposed to the company and steals creamer from the coffee station as her act of civil disobedience. His science team includes nerdy Lem (Malcolm Barrett) and high-strung Phil (Jonathan Slavin) who seem to share a brain. Ted tries to balance it all while raising a precocious daughter, Rose (Isabella Acres). 
The series includes some hilarious commercials for the faceless corporation. There's also really amazing ensemble chemistry. Each episode, the group deals with a new mishap in the lab or a crazy rule coming down from human resources. Better Off Ted is a perfect storm of different types of comedy: physical humor, dirty puns, and outrageous situations. The series is just wholeheartedly funny and enjoyable to watch. Here are a few choice moments from an episode: 
The series is great to binge watch. Both seasons of the series are about 13 episodes and available on Netflix. Amazingly, series creator Victor Fresco is currently in charge of Sean Saves the World, which has a similar storyline (single father, crazy boss, selfish co-workers) but just isn't anywhere near as good.