Netfix Must-Watch Series: 'The L.A. Complex'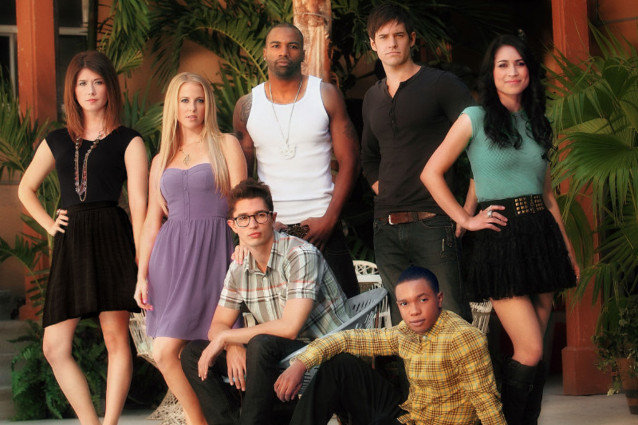 The CW
The L.A. Complex really succeeds where Melrose Place fails in delivering a realistic portrayal of Los Angeles. Ultimately, though, it failed where Melrose succeeded in getting ratings. Despite not finding a huge following in the States, this Canadian drama cut through a lot of the B.S. and delivered some of the shocking spectacle of Hollywood best reserved for blind items and hidden gossip forums.
Like Melrose, the series focuses on a small Spanish-style housing complex with a pool in the courtyard. However, the people that live there are short-term renters scraping together whatever they can. Unlike Melrose or 90210, these kids are struggling artists searching for success the best way they can. Abby Vargas (Cassie Steele) is a young starlet with a sexual fetish for poor choices. Connor Lake (Jonathan Patrick Moore) is a sexy leading man who has just booked a major TV series. Raquel Westbrook (Jewel Staite) is a former child actress struggling to keep her career alive despite being considered old in her mid 30s.
Unlike many American shows, this drama doesn't shy away from diversity in ethnicity, class, and sexual orientation. For example, Andra Fuller plays Kaldrick King, a high profile rapper who struggles with his gay identity and how it affects his career. Steele is a biracial Pacific Islander actress, and many of the peripheral characters are of varying races. The characters also have pretty complex issues. For example, Connor, despite his success, has pretty major psychological issues tied to needing love and self-harm. Rather than relying on outlandish storylines or impossible scenarios, most of the drama of the show comes from the character's poor choices, issues, and the struggles surrounding living in a city like Los Angeles. There are no diamond thieves, building explosions, and murderous doctors on this show.
There's something refreshing about a show that isn't afraid to "go there." It vaguely mirrors Degrassi: The Next Generation in the same way that Melrose was a more adult Beverly Hills, 90210. The issues and scenarios tend to be more topical and realistic. Granted in the high profile/high stakes world of Hollywood and the entertainment industry, but it also seems to feel more realistic about what happens behind closed doors. Fabricated relationships, confidentiality agreements, and secret executive meetings aren't things your average layperson is privy to. The series ends up delivering fantasy that's pretty spot-on plausibility-wise.
Both seasons of this sexy and thought-provoking soap are available on Netflix for an immediate marathon.