Netflix Must-Series: 'Lost Girl'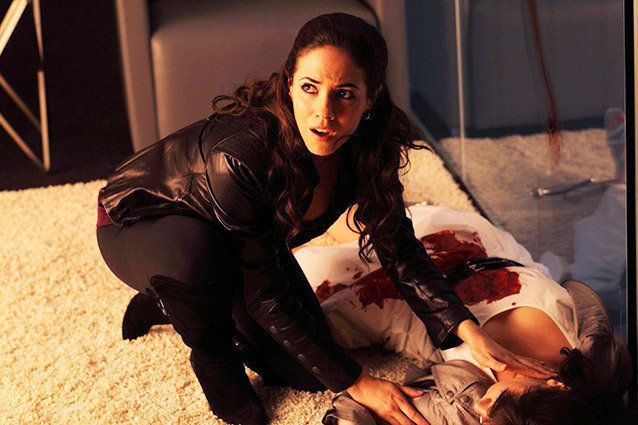 Showcase
Lost Girl manages the impossible: it channels all of the best qualities of Buffy the Vampire Slayer. It has punchy dialogue, action, and a fantasy world full of interesting new creatures. It has become a major cornerstone of the growing Canadian network Showcase. Plus, with all the sex, eye candy, and sass it's an instant guilty pleasure. 
Bo (Anna Silk) has trouble connecting with people because if she gets too close she can literally suck out their soul. She learns she is a succubus and part of the underground community of the Fae. When asked to choose between The Light and The Dark she decides to become a private investigator. She gets into a love triangle with a werewolf cop, Dyson (Kris Holden-Ried) and a human doctor, Lauren (Zoie Palmer). The best character on the show is by far her human roommate, Kenzi (Ksenia Solo).
Lost Girl is the perfect blend of comedy and drama. There are random laugh-out-loud moments and hilariously snarky dialogue but there's still suspense and narrative tension. There are creative uses of mythology and magic to make the show distinct. The show doesn't take itself seriously and that allows for an irreverent moment one minute and a tear-jerking moment the next. Let's face it, the lead character has the power to seduce anyone with a touch and heal herself by having sex.  
The show is downright sexy. There's no other way to put it. Silk, Ried and Palmer ooze sex appeal. As a creature that feeds on sexual energy, Bo has to sleep around a lot. So there's never a lack of eye candy. The show also takes a progressive view on sexuality: Bo herself is bisexual and the show doesn't shy from having LGBTQ characters. 
The first two seasons are available on Netflix. The first season is 13 episodes and the second season is a whopping 22 episodes. If you watch the first episode, you will be hooked!