Netflix Must-Series: 'Skins'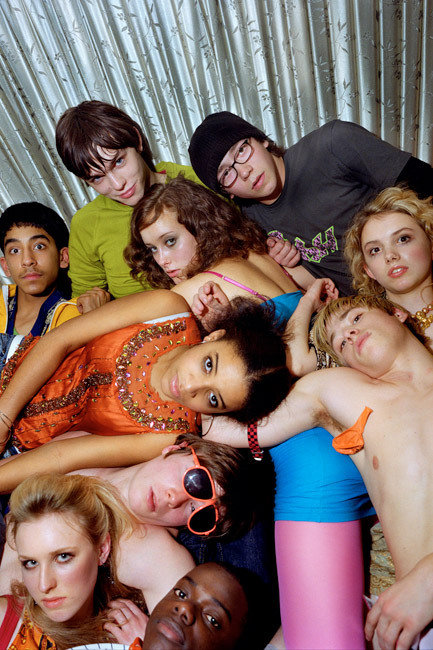 Channel E4
Skins has changed the face of television. It helped launch the e4 network in the UK and created a whole new niche in television shows. The show is gritty, sexy, but most importantly, honest about the lives of teenagers. It's kind of like Saved by the Bell if it followed the kids that smoked weed and fooled around behind the bleachers.
Skins begins with a group of friends lead by Tony Stonem (Nicholas Hoult). It follows their morphing relationships, party habits, and teenage hi-jinks. The show cast a realistic circle of friends including Anwar (Dev Patel), a Muslim horndog, and Matty (Mitch Hewer), a gay dancer who are best buddies. Every few seasons, the group would swap out with a new crew of teenagers and a new set of problems.
The show took an unapologetic view of teenage life. No subject was off limits. These kids do drugs, have sex, and have troubled relationships with their parents. The show dealt with anorexia in the form of Cassie (Hannah Murray), a lonely girl with self esteem issues. In the fifth season, the show introduced Franky Fitzgerald (Dakota Blue Richards), a girl who subverted gender by dressing like a boy.
The show also has great plotlines. It doesn't pander to the popular tropes of teen soaps like Gossip Girl  or sitcoms with bad porn acting. Instead, the series presents characters as complex as real people who makes choices you might never expect. MTV tried to replicate the success with an American version of Skins but it lacked the emotional and social complexity and ends up feeling more self-indulgent and mildly pornographic. 
What makes Skins so great is not just the frank and unabashed look at teenage life. It has some pretty epic acting talent. Hoult went on to become an A-list actor in films like Warm Bodies and X-Men: First Class. Patel rose to stardom in the Oscar winner Slumdog Millionaire and critically acclaimed The Newsroom.
All seven series of Skins including the climactic final series are available on Netflix.