Netflix Is More Popular Than HBO, Officially Cooler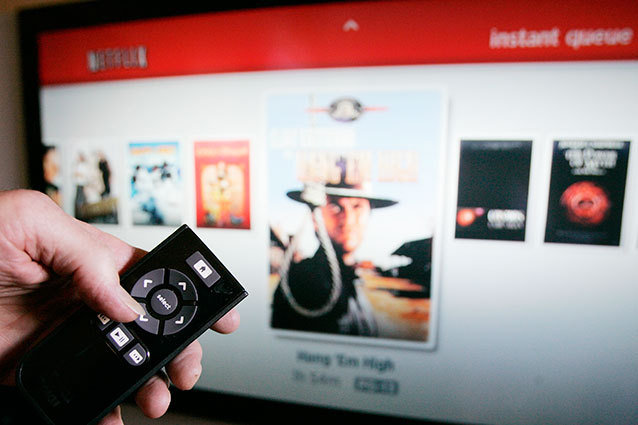 Just as you learned in your sophomore year of high school — right around the time you ditched your lifelong friends and fellow Dungeons & Dragons aficionados to hang out with the monosyllabic quarterbacks and bleach blond Best Lookings — being popular is just plain better. The more people who like you (regardless of whether they're basing their judgment on the merit of your character or just how nice your car is), the cooler things will be, and stay, for you. That's why Netflix, in a true Cinderella Story, must be riding high on digital seratonin right now. The shrinking violet turned fringe favorite turned social pariah has worked its way back into our hearts to stay, edging out a former class president in the non-network TV world: HBO.
As reported by Variety, Netflix has surpassed HBO in total number of American subscribers for the first time ever. Presently, Netflix boasts an estimated clientele of 29.17 million, beating out HBO's late 2012 calculation of just above 28.7 million.
Apparently, the thrills of House of Cards beat out those of Game of Thrones. The promise of Arrested Development beat out the laughs of Veep (either way, people like Tony Hale). In this high school of programming providers, we have new prom royalty, and he's wearing his bright red Letterman's jacket with pride.
Follow Michael Arbeiter on Twitter @MichaelArbeiter
More:
Spotify Might Become the New Netflix
Instant Watchowski: Netflix Picks Up 'Sense8' from 'Matrix' Directors
'Arrested Development' Might Just Have One Season on Netflix
---
From Our Partners


Jessica Alba Bikinis in St. Barts (Celebuzz)


Pics of The Rock Making Things Look Small (Vulture)