Netflix Picks Up Ricky Gervais Comedy, Further Confuses Us About What a "Netflix Show" Is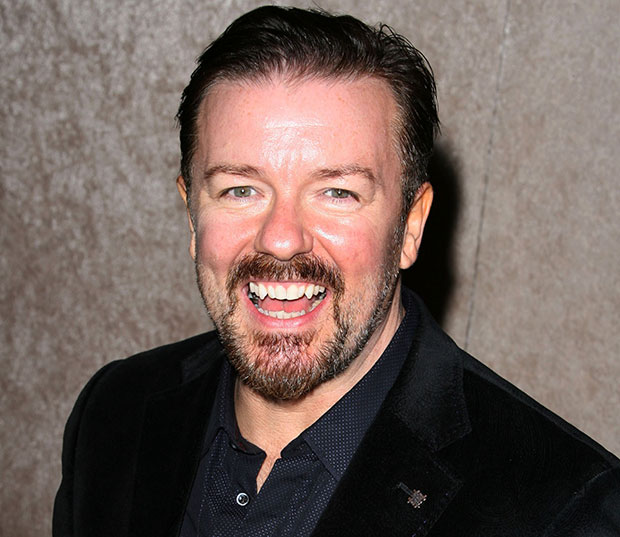 Netflix is really throwing itself into the original programming game. After scoring the boon that is cult hit Arrested Development as it heads into its highly anticipated follow-up season, we started paying heavy attention to the streaming site's lineup of original series. Naturally, the fact that the former home of the DVD-in-a-red-envelope has added a potentially controversial comedy from Ricky Gervais (according to Deadline) to its lineup piques our interest, for a few reasons. The biggest of which is that it further complicates the tone that Netflix is cultivating with its original series. What exactly does it mean to be a Netflix Original Series? 
We've got a few coming down the line, but it's almost impossible to find a thread. At a glance, it seems that perhaps Netflix is all about the comedy game. 
Orange is the New Black
, a drama with comedy elements from
Weeds
creator
Jenji Kohan
, follows a female inmate in prison (
Laura Prepon
).
Lilyhammer
didn't impress too many people, but it's a goofball series about a former mobster in the witness protection program learning to live in a tiny Norwegian town.
Arrested Development
is one of the most absurd, hilarious series to ever grace a television. Gervais'
Derek
is a comedy that follows a middle-aged man who works in a nursing home; the series has already been incorrectly criticized for mocking disabled people. Other than that minor mix-up, that lineup is so far full of pretty funny stuff. Then we've got the brick wall:
David Fincher's
Kevin Spacey
-starrer
House of Cards
. It's a political drama from the man behind movies like
The Girl With The Dragon Tattoo
and
Fight Club
— he's not exactly a man known for comedy.
With the exception of Lilyhammer, every series comes from big-name folks: Gervais, Kohan, Fincher, and Arrested's Mitchell Hurwitz. So the chain isn't quite complete there. Finally, taking a look at the themes of each series, we might find a connection: each series is rather bold. Whether it's about a dysfunctional, corrupt, possibly mentally defficient family, or a troubled middle-aged man working in a nursing home, or a lady in prison, or Spacey's corrupt politician and Steve Van Zandt's ex-mobster, these series all include elements of darkness, absurdity, and sensitive issues. 
So it that it? Netflix his the home for bold series? (Don't tell them that's Fox's tagline: "So bold, so brash, so Fox.") Of course, there is one thing throwing this wave of original series off: Netflix has shown interest in snoozy series like
Terra Nova
and
The Killing
. Thankfully, the website didn't pick up the failed series, proving that there is some sort of angle they're working. Of course, we've only seen one of these series so far,
Lilyhammer
, and the response was little better than the mild grumbling from a few critics. Netflix is setting up a serious slate of high-level series. Will they deliver on their bold "promise?" We know
Arrested
will, and with the people they've got helming their other projects, the outlook is pretty good.
Follow Kelsea on Twitter @KelseaStahler
[Photo Credit: Wenn]