Netflix Plans Full Season Release of 'House of Cards': Is Traditional TV Viewing Over?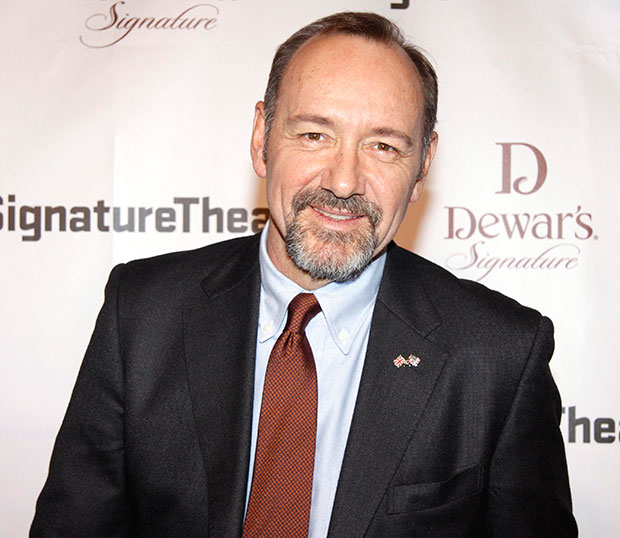 Last week, Netflix announced the premiere date of its newest original series,
House of Cards,
 a political drama starring
Kevin Spacey
 and directed by
David Fincher
. But the highly anticipated premiere comes with an extra layer of intrigue: The streaming site is releasing the entire season at once. Since Netflix is the home of television binge-watching, adding an original series into the mix begs a major question: Will the the traditional TV schedule soon become obsolete?
It's no secret that ratings across the networks and cable channels are way down. And numbers have been decreasing since the DVR was first introduced in 2006. Add Hulu, iTunes, free On-Demand, and apps for practically every network that stream all the latest episodes right to a tablet or smartphone and we've reached territory where an audience of eight or nine million viewers in considered "decent" for a network series. Even one of the most successful network comedies, The Big Bang Theory — which attracted 15.66 million viewers during its Season 6 premiere — can't fathom the 20 million-plus numbers that NBC's Friends used to rake in on average. Seeing the decreasing numbers — and the sheer amount of programming available — it's impossible to deny that we're moving towards a new television model. We just can't be certain of what it will actually look like.
And that's why Netflix's push towards immediate availability with the release of House of Cards is so remarkable. The move opens up the definition of "original programming" and how we watch it. In a press release, Netflix's Chief Content Office Ted Sarandos says the series is a "new kind of viewing experience for Netflix members … In offering the entire season at once, Netflix is giving viewers complete control over how and when they watch the show." Such a TV-watching schedule is not unlike binge-watching, a practice many TV viewers enjoy during the off-seasons or to catch-up on buzzed-about programming. Except we'll all get a chance to binge-watch from day one.
It's a prospect that excites many TV fans who already prefer to set their own TV-watching schedule.
"It's so easy to get swept up," says frequent binge-watcher 
Robert Feinberg
. "You can really see the story arc more clearly."
And it's logical to expect to viewing habits to evolve further with the advent of more entertainment-supporting technology. After all, we already have technology to help us integrate our online viewing habits into our regularly scheduled couch potato habits. With inventions like Apple TV, Blu-Ray players with WiFi capabilities, the PlayStation 3, and other video game consoles that connect to online streaming and Internet-capable televisions, the line between the online, on-demand viewing experience, and the appointment-contingent regular television schedule is blurring.
And that's exactly why filmmaker Morgan Spurlock — who launched his Hulu web series, A Day in the Life, in 2011 — felt it was the time to get into the web series game. "I think there's going to be a real unification of content delivery," he told Hollywood.com back in April. "This whole idea of things that are only available on the Internet or things that are only on TV, within the next five to seven years will be eliminated completely," he says. "It will be one pipe … whether that pipe leads to a computer screen or it feeds into a tabletop viewing box, a.k.a. a television … that it will all come into one place." It doesn't hurt that an expanded TV delivery system also allows stars to flex their creativity even further — as Burning Love star Ken Marino told us about his Yahoo series, "With technology, you can quickly churn out stuff that has more of a singular voice. When you do stuff like that, you can throw it online."
Still, web series like A Day in the Life and Burning Love require its audience to wait a week in between new episodes, much like a traditional TV format. House of Cards, however, is unraveling that structure with its bold, free-for-all style release. And the move leaves us with a bit of a chicken and egg conundrum. Is House of Cards folding to the demands of TV community that's come to expect what they want when they want it, or is the series doubling down on an experience they think could be the future of television?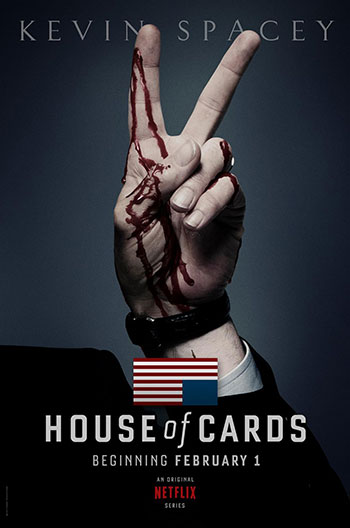 It's hard to say, especially when the future of television is already here, according to some die-hard TV fans. The general "Water Cooler" conversation, marked by candid, detailed discussions of the previous night's fictional exploits is now marred with "Shhh!" and "No spoilers!" thanks to the fans who've got the last five episodes cued up in their DVRs or on iTunes. Avid TV fan Rachel Hammer says, "Since DVRs came out, no one's on the same page … you do miss out on that [water cooler] experience a little bit, but I don't think it's going to make or break anyone." Adds Feinberg, "I think the water cooler experience has lost a lot of its impact."
While many of the bingers we spoke with saved the episode splurging for shows they missed the boat on, some folks are a little more dedicated to the practice. Especially binge-watching purist Catherine Wernquest, who actually waits until the whole season available before starting a show. For her, the water cooler chatter is a bit of a hazard. "A lot of times I'm sitting at a dinner table, plugging my ears and saying 'No spoilers,'" she says. 
But despite a few meals cut short, she notes that the heated conversations about the show don't end the day after. As it turns out, water cooler conversation can flow long after the morning-after. "It can still happen; people still want to talk about what happened after the season's over," she says. 
Still, even the biggest binge-watching enthusiast can't predict how audiences will handle this novelesque release of the entire season of House of Cards. Even among TV spree-loving folks, the pacing of episode consumption varies, an element that could actually make sure that all that's left of the true water cooler chatter are sports and current events — things that demand to be consumed right when they're happening. "I do feel like because you can watch it all at one time, it's going to miss the mark as far as buzz goes," Feinberg says. 
And it's likely viewers' pace of intake will be all over the map. After all, the appeal of binge-watching is the ability to tailor it to your own schedule. If that's the case, then where will the buzz fit in? 
Now all we can do is wait for this great experiment to unfold. While it's not going to turn regular network and cable programming into dinosaurs anytime soon, it will affect the culture around how we enjoy programming. How will it affect our television habits? And our water cooler habits? Will Netflix employ the same model for its new season of Arrested Development? (Please dear G.O.B., let it be so. We can't wait much longer.)
House of Cards will be available on Netflix, in its entirety, starting Feb. 1, 2013.
Additional reporting by Michael Arbeiter.