Instant Watchowski: Netflix Picks Up 'Sense8' Series from 'Matrix' Directors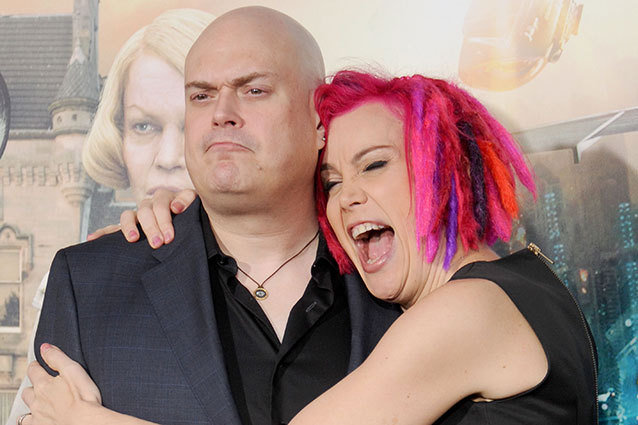 Andy and Lana Wachowski seem to approach the creative process with the mission statement of crafting the biggest, grandest, most epic worlds their joint imagination can conjure. In the delivery of these majesties — the far-reaching universes of the Matrix trilogy and their 2012 picture Cloud Atlas — the pair often falls victim to the nature of the medium: sometimes, two (or three) hours just isn't enough to create such a bountiful reality. And although the big screen is imbued with an inherent grandeur, calling immediate attention to the "big" stories that artists wish to tell, there is a simple and straightforward advantage to cinema's small screen brethren: you have tons of more time. And that might be all that the Wachowskis need to really make their magic operate at peak efficiency. We're about to find out either way — Entertainment Weekly reports that the duo is taking on a series project titled Sense8, the next in Netflix's growing line of original content.
RELATED: Spotify Might Become the New Netflix
Unsurprisingly, Sense8 is being called a science fiction thriller, focusing on the conflicting goods and evils of technology. The series is intended to launch via Netflix (a la House of Cards) in 2014; the Wachowskis will develop the project further while working on their upcoming film, Jupiter Ascending… yet another dauntingly expansive tale of fantasy, sci-fi, and philsophy.
RELATED: Why 'Arrested Development' Only Needs One Netflix Season
While the Wachowskis' line of films is hardly without its flaws, each title is busting beyond its limits with creativity and insight. Where the later Matrix movies and Cloud Atlas fail is in their inability to contain the good ideas they have at bay. But this transition to a smaller, more slow-burning, and ultimately more patient medium could very well be what makes for a supreme Wachowski project.
Follow Michael Arbeiter on Twitter @MichaelArbeiter
[Photo Credit: Gregg DeGuire/WireImage]
---
You Might Also Like:


Topanga's Revealing Lingerie Shoot: Hello '90s!


13 Most WTF Fan Tributes